Today, the business environment has become increasingly complex. New ideas, business models, a changing population and advances in technology are shaping our world at an incredibly fast pace.
As the dynamics of innovation, entrepreneurship, diversity, economic development and social impact lead to more opportunity and more challenges, the game continues to change. Inevitably, new leaders emerge asserting the passion, vision, commitment and skills to positively impact the world and inspire those around them.
In that spirit, I decided to start Magic Johnson's 32 Under 32 to recognize and highlight individuals who exhibit the professionalism, hard work, values and talents to lead the reimagining of possibilities for tomorrow's business culture. With a broad and diverse range of personal backgrounds, these change makers of the future have made noteworthy achievements in various fields ranging from education, community service and healthcare, to technology, sports, entertainment and business leadership.
Over the course of the coming months, The Playbook by Magic Johnson will share the stories of 32 individuals and provide insight into how they are making strides in their lives and careers.
Here are the 6 influencers for the month of August.
Maya Penn
Amanda Jones
Logan Cohen
Nicole Cardoza
Matthew Jekowsky
Josh Ellis
Keep following as we highlight individuals weekly throughout the month of August.
Sincerely,

Earvin "Magic" Johnson
Chairman and Chief Executive Officer
Magic Johnson Enterprises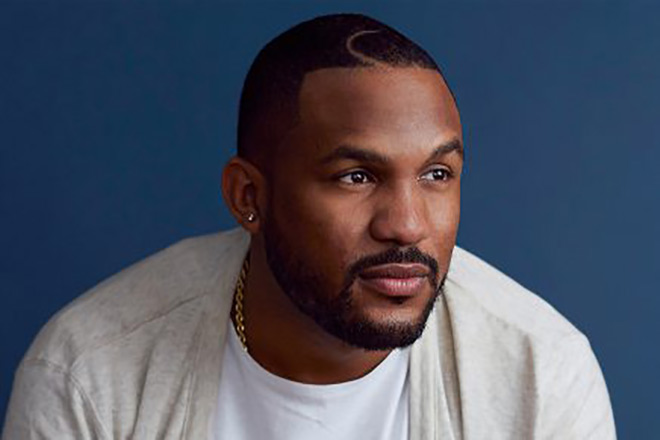 Everette Taylor, 27
Vice President of Marketing, Skurt
At 27-years-old, Everette Taylor is the Vice President of Marketing for Skurt, a multi-million dollar tech startup that delivers rental cars to you at the touch of a button. A self-made entrepreneur, former Microsoft consultant, and marketing guru, Taylor now leads Skurt's marketing efforts and works to spread the company's mission of providing affordable, universal, and easy access to mobility for people all over the world. The south side Richmond Virginia native shares his advice on business, leadership and what it takes to be an effective marketer.
I've never had a formal education in marketing. I didn't major in marketing in college but I've always been an entrepreneur.
Go Get It
I was very entrepreneurial at an early age. I remember my mom giving me five dollars and I took it and bought candy and sold it for 3 times its price. It provided me with the tools to start making money for myself, and I loved the marketing aspect that came with it. I officially started my first marketing job when I was 14. I was a Junior Marketing Associate for a company called Eastern National and it really helped me find a lot of traditional marketing techniques. Unfortunately I got laid off there and I ended up homeless during my senior year of high school but I was able to overcome that and still graduate high school and go to college. As soon as I got to college I got my first marketing job with United Way and that was amazing because I learned some traditional techniques and I also started to figure out new things in the digital space that a lot of people weren't doing. Eventually I dropped out at the end of my sophomore year to help out my family and that's when I started my first company. We were able to sell it eventually to a local entrepreneur.
I went on to become Head of Marketing for Qualaroo which is a software company under famous entrepreneur Sean Ellis. Then I started my second company GrowthHackers with three other guys including Sean Ellis which is still around today. There, I was the VP of Growth. That was great and started to really build a lot of these skills as time went on just from experience. I made it my mission to always try to get better and learn new things. I've never had a formal education in marketing. I didn't major in marketing in college but I've always been an entrepreneur.
After GrowthHackers I started MilliSense which is my marketing firm. I started it because I was being contacted by so many people that wanted my help in marketing. Shortly after that I stepped into the CMO role at Stickermule, which was a very successful e-commerce company, so I really learned how to manage a large scale marketing operation for a company that was doing millions of dollars in revenue.
Right before I joined Skurt, I started my 4th company GrowthPup, which is an Instagram marketing tool that helps you grow your Instagram brand. With GrowthPup we doubled users and converted like 25 percent of the people who trialed with us.
I just joined Skurt at the end of June. Some notable things that we've rolled out in the past month have been a large scale billboard campaign. "The car in your pocket" [billboard] got a lot of attention. We did that all over Los Angeles and parts of Orange County. We also launched in San Diego where I headed the entire launch strategy from a marketing perspective.
Recently we also did a collaboration with Vic Mensa where people signed up for Skurt, put in a promo code and actually got an opportunity to get picked up by [rapper] Vic Mensa in a Skurt car. They were able to listen to unreleased music. He took the fans to In-N-Out for lunch and then they got VIP access to his show. So that was really successful and we're going to continue to do things of that nature.
Be A Voracious Learner
You constantly want to try to improve your craft and improve yourself every day. I always say, "Who you are today is not good enough for tomorrow." I live by those words. So everyday I'm trying to gain more skills, learn new things, and learn from my mistakes.
Optimize Your Time
Make sure that you're being efficient with your time so that you have the ability to learn new things. Also to be very efficient at your job and make the necessary sacrifices. When I was younger I spent a lot of time on Facebook and then I realized that I was spending an obscene amount of time on it. So I said, "let me learn how to do marketing on here and learn how to make money from this."
Be Data Driven
Be very data driven but also maintain emotional intelligence so that you're able to feel what people feel, know what they want, know what they like, and what they dislike. The ability to feel and understand people is probably the most important aspect of marketing. Anybody can be data driven if they really work hard at it but developing that emotional intelligence is so important at the end of the day because everyone can't do that.
Also, make sure that you can plan ROI [return on investment] on every marketing strategy that you're doing.
Be Passionate
Be passionate about what you do and the products and services that you're working on. You're going to be that much better at your job and that much more efficient in your career if you're passionate about what you're doing.
The reason that I really joined Skurt, was because I was really passionate about the product here and the service that we are trying to provide. I came from a lower income background and I saw a lot of people who didn't have cars, or the ability to afford transportation to make moves and do certain things. It really inspired me that our mission is to provide universal access to mobility and I think that's something that's very important. Also this is something that's really going to change the world and how people think of car ownership and leasing cars. It's also going to change how people think about renting cars and just transportation in general.
Make Others Better
I love being able to provide a positive example for people, and especially people of color and those from lower income backgrounds, to show that there are other options out there like business and tech. I didn't even know that that was going to be an option for me.
I love that this is the Magic Johnson Playbook because he was such an unselfish player and always put the team before himself. His biggest attribute was making other people better.
To be able to do all of this and stay true to who I am, and to be able to look at myself in the mirror and accomplish all of the things that I have is so humbling.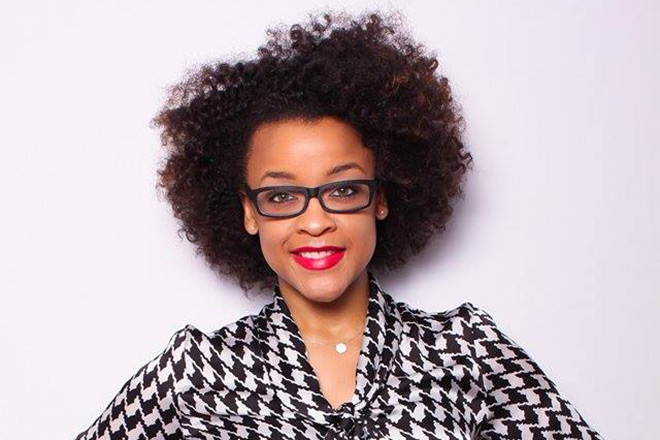 Amber Thomas, 27
Civil Rights Leader
Amber Thomas has continued her family legacy of social activism and civil rights. At 27, she had lead initiatives to increase funding to public schools in Mississippi, and increase voter registration.
It doesn't work, unless you work it.
Your voice has value.
My grandmother, Rosalee Clark LeFlore, was a community organizer in Meridian, Mississippi. If you've ever seen the movie The Help, my grandmother was one of the women in the community that cleaned the homes of local affluent whites. A wife and mother of 7, she did domestic work by day, but also used her time to help organize meetings and marches. Her home became one of the well known hubs of the community, where my grandfather would cut hair, and people from all over would come to rest and strategize around the movement. Although I was never able to meet my grandparents, their leadership within the community is a part of my heritage. It's in my blood.
My fire for change was lit at at an early age. I helped lead organizing efforts at my predominantly black high school for a black history program when our principal, a white male, refused. After that major learning experience, I realized that not only was something happening within me, there was something happening to me-- to people like me. People of color, women and working class folks were being marginalized. My community needed help. We needed people to go to the City Council, school board, board of supervisors and legislature. We needed people to advocate for the people that those organizations are supposed to serve. There were problems that I knew I could help fix. I could be the bridge between the people in my community and government entities. I accepted a calling as well as a major challenge. It's my job to increase my community's access to resources.
Nothing will change if the community isn't empowered to do something. If we don't demand full funding for our schools, our children won't have the education they need to succeed. I feel a personal responsibility. I wasn't called to spectate. People are going to continue to suffer if I don't say anything, if I don't help others say something. That keeps me up at night. My voice has value, and it would be a disservice to use it.
1. Perfect your pitch.
When it comes to taking on initiatives to better the community, packaging the argument is paramount. The pitch has to be tight, concise, and logical. Even if you have a great idea, how, when, and where you express that idea will determine who will buy into it. If you can demonstrate how people will benefit effectively, you can draw participation, increase engagement and even get funding to breathe life into great ideas-- which in turn, improve the community.
The simpler, the better. I learned that you don't get people's attention for long if they don't connect with water you're saying. It could be the best thing ever, if people don't understand it, then what do you really have? There's a bit of marketing in it. When we were voting on the ballot initiative to fully fund public education, the process was so confusing. People had to essentially vote twice, approve amending the state constitution and then choose between our real initiative, 42, and an empty counter-initiative, 42-A. I came up with, "Approve it, then choose it. Vote 42." It caught on quickly! Or another example is this year's civic engagement plan and major push for residential college students to register to vote and actually use their campus precinct, its simple-- "Live On Campus. Vote on Campus." Very clear. We live in thumb scrolling, hashtagging society. Everything has to be tight and digestible for broad audiences.
I also learned to just "make the ask." When I was political director for Mayor Kasim Reed's reelection campaign in Atlanta this was most difficult because I wasn't native to the area. I felt like an outsider because I was from Jackson, MS. But then I tapped into the common threads, the same issues we all faced, the ones that didn't have geographical boundaries. I just started asking for what was needed. I take that philosophy everywhere and most organizers know it well. "Make the ask." What's the worse that can happen? Someone says no and you have to strategize differently? That doesn't kill you… Not asking, not engaging, not giving people the opportunity to say yes, "Yes, I'll help, yes I'll engage, yes, I'll donate"-- that's deadly. Whose life did you cut short being cowardice?
2. Know your audience.
I work with a non-profit called One Voice and I volunteer with the MS State Conference NAACP. We've recently been working on a massive civic engagement plan. This year's plan is "Our Voice, Our Vote." Voter registration is the crux, and we'll follow through with voter education and voter protection. When we launched "This is My Vote!" in 2012, we realized we got better results when we took a step further than tabling at events. We partnered with local organizations, local branches of NAACP, churches, promoters and community leaders to move the needle. People didn't expect to see us at Lil' Boosie concerts with clip boards, signing people up to vote, but we did. Concert venue parking lots, local bars, grocery stores and church foyers-- we don't mind going there. We know meeting folks where they are works.
3. Listen.
As an organizer, representing a community, you have to listen to people, paying attention to their motivations and needs. It's so important to acknowledge what's already been done in the community, and empower the members. An organizer is not a savior. You cannot separate yourself from the community, or think that you have the magical solution to the people's problems. Ella Baker said it best, "Strong people don't need strong leaders." Empower the body to heal, fight, resolve and create. You also have to be able to talk to anyone, about anything, at any time, and quickly connect with folks on a genuine level.
In order to truly be impactful, you have not only rely on logic to resolve problems, but I believe you must also tap into the community in an emotional way. Empathy and compassion for society is just as important as logic. Go all the way in. After all, as organizers, we're not outsiders looking in… these are our schools, our friends, our families and our businesses. When we fight for everybody, we're also fighting for ourselves.
4. Learning from Failure
I'm still recovering from a major, crafty and technical defeat. In 2014 and 2015, I helped push a ballot initiative in Mississippi that would've forced full funding of quality education for every child, k-12, across our state. Our organization was called "Better Schools, Better Jobs." We created and activated a supernetwork of diverse volunteers around an indisputable issue-- quality education. The conservative powers at be intentionally confused the wording on the ballot and even added a pointless initiative of their own. We were defeated. Honestly, I was blown away. We worked over 2 years toward a victory, only to have a group's ill-will thwart our efforts. Even though I felt traumatized, I realized we moved the needle. I had high schoolers and elders calling me and texting me, thanking me in one breath, but also asking "what's next." A wick has been lit. Nothing can blow it out, not prejudice, racism or classism.
Now I'm determined to refresh, renew and sharpen my skills. I recently started my masters program at The New School in New York City. I'm studying Urban Policy and Analysis Management, a program within the Milano School of Public Engagement. I've experienced a lot already, but this is only the beginning.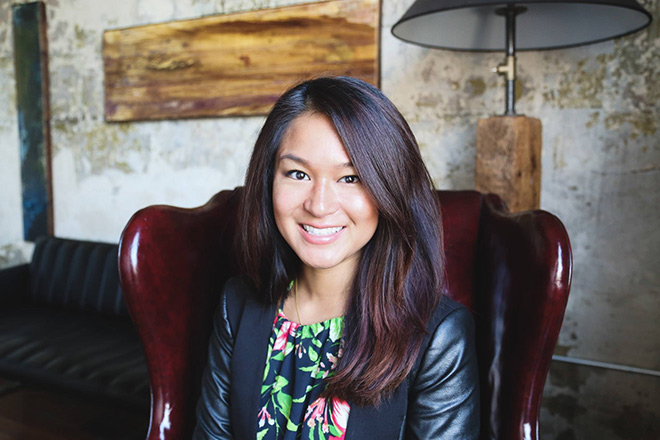 Melissa Lee, 26
Founder and CEO of the GREEN Program
A first-generation Chinese-American, Melissa Lee was born in Queens, NY, grew up in central New Jersey, and attended Rutgers University. While still in school, she traveled with her parents back to their native communities, and these experiences had a profound impact on her. When she returned to traditional education, the contrast between academia and what she experienced abroad inspired her to develop programs that take students out of the classroom and into the real world.
There's never a better time than the present to get out into the world and experience it.
Live it. Love it. Learn it.
I was bored in college. I could study and get the grades but it didn't inspire me. The traditional academic model felt constricting and hollow. I kept thinking, there's just got to be more in life. Everything outside of the classroom was just a lot more intriguing to me.
During my sophomore year in 2009, I founded The GREEN Program, a socially conscious for public benefit company, that's now partnered with over 400 universities, in more than fifty countries, serving thousands of students around the world. The GREEN Program enables even the busiest students to gain unrivaled global leadership experiences while bridging the gap between "theoretical textbook learning" and real-time industry insight.
We've come this far, and we're going to continue to reach our future goals because we're passionate, dedicated, and energetic; we know where we want to go and we're willing to work hard for it. The process has taught me so much, and as an educator, I'm honored to have the opportunity to share some valuable lessons I learned along the way:
1. Do it.
You have to just do it. Nike got it right from the beginning. You have to be spontaneous. If failure comes first, just keep trying, don't let it scare you. One of the first pieces of advice I always give undergrads I work with is this: Start the moment that you have an idea. Life picks up really quickly and before you know it, your windows of opportunity begin to close.
When it's just an idea, it's a lot more fun. It's a lot more exciting. Early on, having something really exciting, will get you going in the morning. It's a fun challenge, so you want to use that to your advantage and dive into it. When I first set up my course in Costa Rica I thought to myself, "Why not? Worst case is I take a trip to Costa Rica!"
Ask yourself "Why not?" instead of 'Why?" When you're younger, you really should just try; it's the perfect time when you don't have major responsibilities. You have nothing to lose and everything to gain.
2. Go explore.
I can get good grades like anyone else who commits to it. But the real question should be why are you studying, what you're studying? Are you just going through the motions? Are you there because your parents suggested it? Why do you want to be an engineer? Is it just to make money? How do you even know if you'll like being an engineer?
When I was fourteen I thought I wanted to be a doctor, so I invented my first internship. I approached our family physician and asked if I could work for the summer, and so I did. I was exposed to what they really do; I worked with patients, charts, spent time in the lab, and did all kinds of things that helped me better understand what really goes on. And I saw a few things that made me say, "Yeah, this isn't for me!"
The problem is, many people spend their lives studying a given topic or earning a particular degree and then when they get it, they don't even want to work in the field. That's really sad; you spend years of your life, countless hours, and go into debt and for what? Just to have a degree? It's so much better to get out of the classroom and experience things as they really are. Then, you can come back recharged and dedicated to your degree, or have the knowledge that you need to change it.
Experiences can fill you with purpose.
3. Be comfortable with failing first.
Babe Ruth once said, "Never let the fear of striking out keep you from coming up to bat." If you never try, you're never going to succeed. And that means you're going to make mistakes early on. Embrace them. Learn from them. Enjoy them. Grow from those failures. They'll make you a better leader.
People love to say "Failure is not an option." That's just not true. Everyone who's ever reached greatness intimately understands that failure builds experience and experience creates success. Accepting that early on, changes your paradigm; it empowers you to take calculated risks and it allows you to see opportunities that you might have previously missed.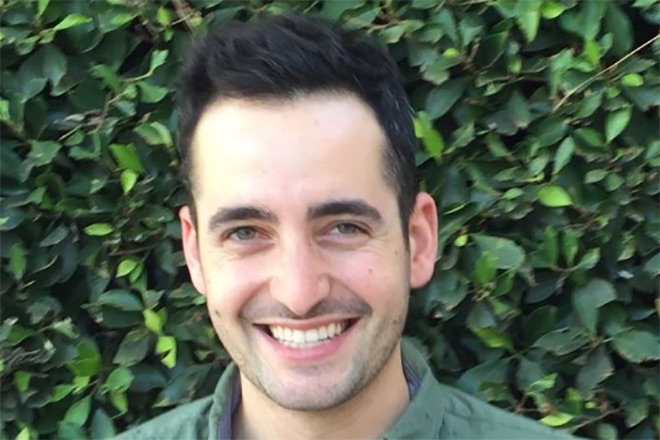 Matthew Jekowsky, 27
Director of Digital & Social Media at Atom Factory Inc.
While still attending Chapman University, Matthew Jekowsky wrote, directed, and produced an award-winning documentary. It landed him producer gigs with the likes of NBC, but his real love is social media. He currently serves as a corporate director overseeing digital and social media for a successful start-up in Los Angeles.
You can't underestimate the role your social media presence is having on your career trajectory; it helps to shape your narrative. Where have you been? Where are you going? And what's pushing you to get there?
A Digital Destiny
I was not sure where my career was headed before I left college, but I followed every opportunity I had and eventually found the startup environment to be a place I could experience the most growth and have the biggest impact. I enjoy getting in on the ground level, working with new technologies and pursuing a vision.
I'm happy to share some advice that have played a pivotal role in my career trajectory.
1. Start building your portfolio in college
Say yes to opportunity! Everything you do plays a role in who you are, who you become and how you can contribute. Decision makers want to see what you've done and what skills you bring to the table. Too many college students wait until they graduate to start worrying about developing their portfolio or building out their resume. The most successful people I know use every day to their advantage; they use every opportunity that comes along to grow. When trying to find out how to start building your portfolio, think of all the things you have accomplished, because sometimes something you deem unimportant might not be.
Be open. Luck is taking advantage of opportunities that present themselves. Even if you have little experience or are unsure of how to do something, take on the challenge and responsibility.
2. Manicure your social media.
There are plenty of of social media platforms and they each play a different role in defining your professional persona. Focusing on LinkedIn, I've built out my page with work examples to let people know the kind of work I've done, who I've worked with and what I'm interested in. As a result, I've had several opportunities present themselves.
You can't underestimate the role your social media presence is having on your career trajectory; it helps to shape your narrative. Where have you been? Where are you going? And what's pushing you to get there?
Take control of your career trajectory by establishing a track record of success, even while in school. Develop an audience for your work and then keep an eye on your online activity and appearance because people are watching, closely. The key is to present yourself in the light you want to be seen in. Keep this up and the opportunities will find you.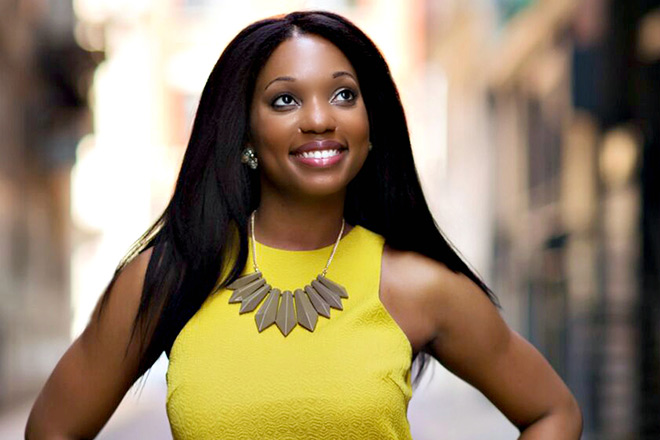 Amanda Jones, 29
Brand Manager, Covergirl
A graduate from Northwestern University's The Kellogg School of Management, Amanda Jones is now a Brand Manager, leading Social Media and Multicultural Marketing for one of the world's most iconic beauty brands, Covergirl.
Curiosity will prompt you to investigate your impulses, look at data and never stop questioning.
Business Is Beautiful
Life is truly amazing. You never want to stop learning and experiencing things that bring you joy and better you as a person. I became a motivated and passionate student of business as an undergrad at the University of Arkansas. That opened the door for me to earn an MBA, which then led to incredible opportunities working for Macy's, Walmart, and Procter & Gamble. I was fortunate enough to follow my passions and moved to Paris where I studied Luxury Brand Management at ESSEC Business School. I've been incredibly blessed, so I love to give back to others. In keeping with this ethos, here are three lessons I'd like to share with you that I learned along the way:
1. Challenge the Status Quo
Each generation of consumers bring its own set of beliefs, values, wants and desires to the marketplace. You'll find many legacy brands doing the same things in the same ways, year after year. You can't blame them; the old methods have worked. But these methods aren't producing the same results. The terrain is shifting and brands have to resist the status quo.
The same is true with our career pursuits. Yahoo's Marissa Mayer said, "I always did something I was a little not ready to do. I think that's how you grow." This philosophy has guided my decision making not only in terms of my career pursuits but as an adult.
2. Be Curious
Curiosity will prompt you to investigate your impulses, look at data and never stop questioning. We have to constantly push ourselves to innovate. In the fashion and beauty industry, trends move quickly; ultimately, what's hot today may not be hot tomorrow. You have to be curious, be willing to learn and try something new. Do this, and you'll go far--no matter which industry you're in.
3. Never Stop Learning
It's easy to get complacent once you graduate from college or postgraduate school. But if you want to succeed in business, or in life for that matter, you can't stop learning; your education doesn't end just because you graduated. In fact, you could say it's just beginning at that point. You can continue to grow by doing two things: 1) be a consumer and 2) stay plugged in.
In business, retail partners will give us competitive intelligence of new product launches or collaborations that they're doing, which is great. And it definitely contributes to me being good at what I do. But I also believe in the power of being the consumer because that's the decision point where the rubber meets the road. What I do only matters if the consumers believe in, relate to, and buy the product that I represent.
I'm also very interested in other products in the market, how they benefit me and other consumers. I also plug into the social media activity of peer brands. It helps me better understand how I can impact our consumers.
I've been a huge fan of Magic Johnson as an athlete and entrepreneur. I'm honored to be a member of the 2016 32 Under 32 series. I also want to thank Acura Financial Services for their commitment to recent college graduates.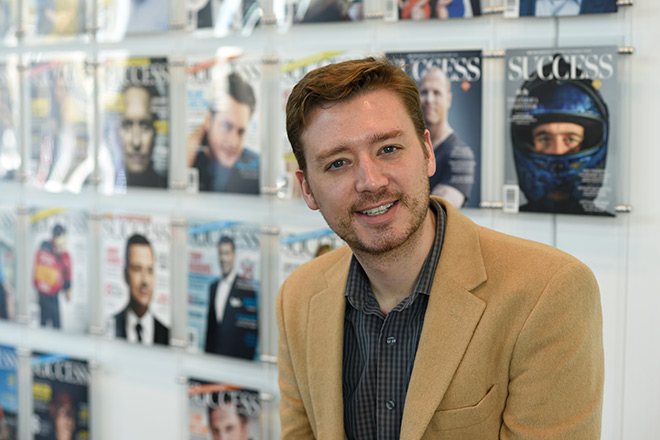 Josh Ellis, 30
Editor-In-Chief, SUCCESS
As the Editor-In-Chief of SUCCESS Magazine, Josh Ellis is responsible for publishing content that empowers today's generation of professionals. At 30, he is one of the youngest Editor-In-Chiefs in the magazine industry.
Your potential is not bound by the structure of your job, but rather your capacity.
Success is in your hands.
When the opportunity at SUCCESS came along, I found that I could make a large impact on readers, using every issue and podcast episode to share content that directly empowers people to improve their lives and their businesses. We've established a positive brand that now has a lot of influence.
Success is about growing your skills and finding the best ways to become a better professional and a better person. You have to continuously grow, so you can remain competitive. Our August issue is called the "YouEconomy." It speaks to the future of work, which is going to heavily rely on entrepreneurship or "solo-preneurship," where the employee is in charge of their career. It demonstrates that your potential is not bound by the structure of your job, but rather your capacity.
1. The relationship between employee/employer has changed.
In the old days, you would go to high school or college, then go to a company and work for there for 40 years. Along the way, they would help you up the ladder and make sure that you were growing within the company. People were less likely to move. Employees were viewed and treated as a more valuable commodity.
Today, it's rare for anyone to stay with the same company for five or ten years. Economically, it makes better fiscal sense for a corporation to hire younger and cheaper with a specific skillset that aligns with our modern, digital economy. In journalism, there were a lot of people older than me that were unwilling to adapt after the rise of Twitter.
2. Be responsible for your own success
In today's culture, you don't have to rely on a company for success. There is much more potential to make more money on your own. We work with a bunch of freelancers that make more hourly than they would in a full time position. When you're independent, you're able to control your schedule. You can fulfill your passion and take the work that makes you feel good.
With apps, such as Handy, and Uber, technology has also made it much easier to get work. You can go online and instantly hire a plumber or mover or housekeeper. For the worker, it's all about how much you want it and how you put yourself out there.
The American Dream is actually a lot more attainable in today's economy. We were held down by the structure of the office or company. Now, professionals can grow at their own pace. We are responsible for our successes.
3. Grit is the biggest indicator of success, not talent.
We all fail from time to time. We have to have the grit to pick ourselves up. That's a bigger predictor of success than your grades in school. When you're independent, you have to depend on yourself to achieve no matter what happens, because your livelihood is on the line. Because of this, failures can feel even more devastating, and there is more pressure to pick yourself up. Grit is absolutely necessary in our new economy, where success is in the individual's hands.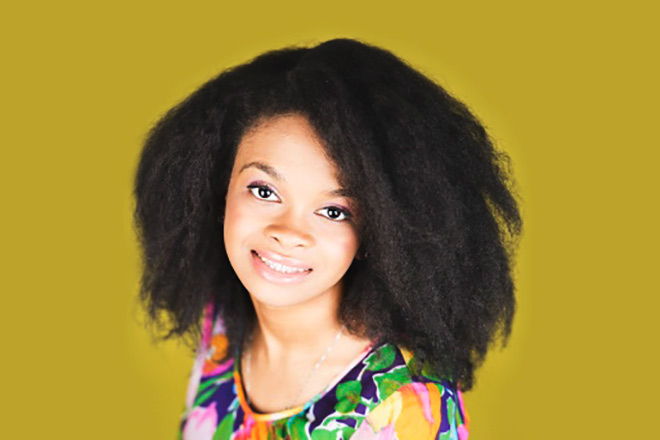 Maya Penn, 16
CEO, Maya's Ideas
At 16-years-old, Maya Penn is an award-winning CEO, animator, designer, environmentalist, coder and girls' rights activist, with an online store, non-profit, three TED Talks, and the author of three books including her latest titled "You Got This!". The young star began her company, Maya's Ideas, in 2008 at eight-years-old. Now, she inspires girls all over the world to make their ideas a reality through entrepreneurship.
My success started with curiosity. I had to trust my curiosity and allow my ideas to grow.
You Got This
When I was growing up, I had so many ideas. I would share them with my parents all of the time. I heard "Yes" and "Go for it" more than anything else. Even if we didn't have the means to make my idea real, they encouraged me to do my research and take initiative. They nurtured my ideas.
Now, I'm so happy that I get to encourage people of all ages to share their ideas, take initiative, and make a positive impact on the world. I love what I do, and I'm happy to share some lessons that I've learned along the way.
1. Ideas are a great place to start but you need to act.
I've been full of ideas since I can remember and have been drawing since I could pick up a crayon. I've always loved art and had ideas for my own stories and designs. I was filled to the brim. When I started my company, Maya's Ideas, I was eight-years-old. It started with an idea for headbands. I made the headbands from fabric and old clothes I found around the house. I wore my designs often and when I went out to run errands with my parents, people would stop me to ask where they could buy my designs. That's when it struck me: I could start my own business. I never could have imagined that in the coming years I would be making six figures by the time I was 13, or selling my items worldwide.
2. Be curious.
I've always been really curious about how companies work. All little kids play "store" [like selling toys to their stuff animals] but that's usually where it ends. At eight, I wanted to run a business, beyond a lemonade stand.
Around the time I started my business I did a lot of research on the clothing industry and I learned that the dyes in the clothing are harmful to people and the planet. I didn't want to be a part of the problem, I wanted to be a part of the solution. Finding ways to incorporate eco-friendliness into my fashion line has been another creative process on its own. I've always lived in an environmentally conscious household, and I wanted that to be reflected in my business. Giving back through business is now called "social entrepreneurship" and I think it's a very important practice.
3. Make an Impact.
A lot of my favorite childhood memories involve volunteering in homeless shelters or the food bank with my family. I knew that whatever I did with my life, I had to give back to the environment and to the community. That's why all of my products are made from organic and recycled materials, and 10-20% of profits go to nonprofits organizations. In 2011 I also founded my own nonprofit called Maya's Ideas 4 The Planet.
In terms of scaling, I'm working towards mass producing certain items, while still ensuring that they're eco-friendly. I can still source materials that are recycled or organic. As my company gets larger, I still want to stay true to being eco-friendly and make sure that the proceeds are going to organizations helping the community.
I receive countless messages and emails everyday from people of all ages and backgrounds who have been inspired by me. I get so much happiness especially from seeing other girls create their own businesses, and I'm humbled to be a role model. Recently a 10 year old girl, sent me an email after she saw my TED Talk and I invited her and her mother to my book signing, and she had so many ideas to give back to her community! I speak to girls worldwide about entrepreneurship and in April I released a new book called "You Got This! Unleash Your Awesomeness, Find Your Path, and Change Your World." It's perfect for entrepreneurs of all skill levels who want to start or further growth in their business. It's been really cool to support entrepreneurs of all ages.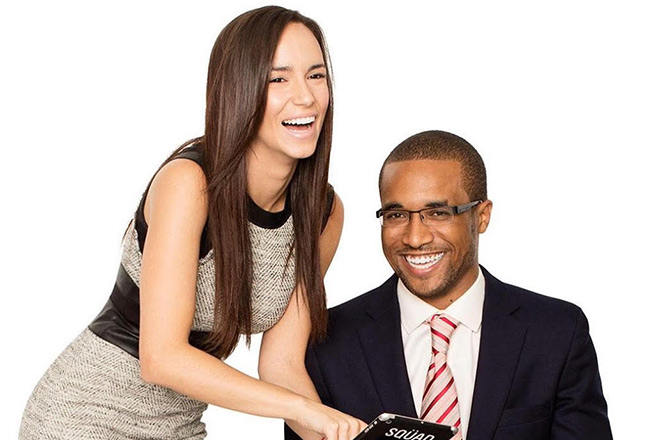 Logan Cohen, 26 and Trevor Wilkins 26
Co-Founders and Co-CEOs, KÜDZOO
With over 500,000 active users, Trevor Wilkins and Logan Cohen have successfully created a reward system for academic success. Their app KÜDZOO creates sponsorship opportunities for brands to connect with Generation Z, demonstrating a more effective advertising paradigm to reach younger audiences. Most notably, the app aims to support students in their academic endeavors by rewarding them for their academic achievement, making school "cool."
For entrepreneurs, it's important to have a partner or co-founder that you work well with, someone that will give you honest feedback, hold you accountable, and push you to be better.
It Pays To Play
Logan: Early on, we went through a huge learning experience. Most of the time, whether we were pitching or fundraising, we were the only twenty-somethings in the room, as well as the only female and African-American. We thought "Who is going to take us seriously? How are we going to build this?"
We started a focus group in Philadelphia for students ages 14-16. Students would commonly ask us "How long have you worked for this company?" When we told them that we started the company together, I would see this light bulb go off. Maybe they didn't think we were cool, but they did think "I could start a company, too." That's when being the youngest, the only woman, or the only person of color in the room no longer mattered. In fact, we wanted to be the face of our company so we could continue to inspire our students.
1. Iteration is key to an app's success.
Logan: We learned early on that our users are our guide. What's nice about our app KÜDZOO is that our users are incredibly honest in their feedback. They let us know exactly what they like and don't like. So all of our iterations are data driven.
Each iteration has a clear set of goals, or resolves an issue. For example, we may change specific systems to increase engagement or increase the amount of time that users spend on sponsored pages. We execute the resolutions in a three step process. First, we finalize the design of the new iteration. Then, we test the new design in a focus group of students and/or potential users. Finally, we published the new version of the app.
2. Your business partners should support your growth.
Trevor: Since starting the company, we've grown to learn that we have separate areas of expertise that we are passionate about working on. Logan is a lateral thinker. She's very detail-oriented. She deals a lot with user engagement and social media. I'm a bit more of a linear thinker. I enjoy connecting with sponsors, and creating partnerships with other brands. As co-founders, we continuously learning more about our strengths.
We use a Google doc as our To Do list, so we can keep each other up to date on our projects. It also helps us keep each other accountable.
Logan: Early on, we were getting things done by any means necessary because we truly believed that the market needed our product. For entrepreneurs, it's important to have a partner or co-founder that you work well with, someone that will give you honest feedback, hold you accountable, and push you to be better. Trevor and I were not friends before starting this company, but grew to be friends through our business partnership.
I would recommend that entrepreneurs find partners that not only balance their skillset but also propel professional development. Once the company gets going, the co-founders will continue to develop strengths and weaknesses with each other's support, and probably shift specific roles or tasks.
3. Value your users.
Trevor: We saw an opportunity to support our students and really put the responsibility in their hands, allowing them to set their own academic standards.
Our app connects Generation Z with brands through an educational lens. We empower and engage students. They earn every reward. Brands want to reach Generation Z, but not through an invasive ad. Instead, they are sponsoring specific achievement, empowering students, and developing relationships with the consumer. Whether the student does well on a school test or our app trivia, the sponsor has the opportunity to make a connection from that achievement.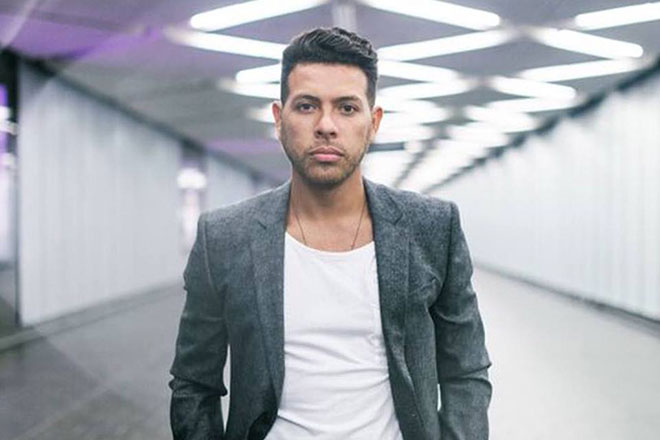 Gerard Adams, 31
Entrepreneur and Mentor, Fownders
A self-made millionaire by 24, Gerard Adams is best known as the co-founder of EliteDaily.com, a venture he and his partners sold to the Daily Mail for a staggering $50,000,000. Today, Adams inspires millions with his Leaders create Leaders Vlog and as the principal of Fownders, an incubator for entrepreneurs by entrepreneurs he started in Newark, New Jersey.
Perception creates reality. Stay away from what might have been and look at what can be.
Hustle Daily
I've been incredibly fortunate to accomplish what I have so far in my short life but I'd be remiss in not saying that it's been because of hard work and dedication. There's no such thing as an "overnight success"; it comes through concerted effort and an unwavering faith in oneself.
My mother and father modeled that for me early on. They helped me learn the importance of character, integrity and a strong work ethic. Later, I had mentors who reinforced these principles and helped me grow not only as a businessman but as a leader. They taught me lessons that helped me become the man I am today and I'd like to share some of those with you:
1. Success requires action.
You're never going to reach your full potential by being stagnant. Growth is the exact opposite of inertia, which means you have to actually move forward to reach your destination. You have to get up and go. I love saying, "You start by starting."
This might mean taking actions that can be difficult. For example, when I was in my teens and early twenties, I often hung out in the wrong places and with the wrong people. Like we so often do at that age—I enjoyed it. I had fun, but ultimately, I knew in my heart I was heading down the wrong road. To get where I wanted to go, I had to change direction.
2. Seek out mentors.
Good, bad, or indifferent—we tend to mirror the behaviors of those we spend the most time with. If you want to be successful then, you need to hang around with successful people. I had to learn to cut people out of my life who were detrimental to my walk, and I then sought out opportunities to learn from people who I could emulate. It can be hard, but it's vital to your success.
When I moved to NYC, I joined an incubator and the experience had a profound impact on me and my future. In the program, we had access to mentors who helped us cultivate our passions and learn to become the people we wanted to become. Mentors play a crucial role in helping us reach our highest levels.
3. Give back.
Tony Robbins said, "Success without fulfillment is the ultimate failure." I had the chance to spend time with him at a conference in New Jersey , and that really inspired me. It made me stop and think. Having worked with mentors myself, and having a passion for mentoring with my last apprentice at only 18 years old turning into a CEO of a $50 million dollar startup in just 3 years, I knew how important they are.
It then occurred to me that there just aren't the same opportunities in urban communities like Newark where my family grew up, as there are in places like NYC, Silicon Valley and Chicago. I had to leave to find a supportive environment. When I started coming to church back at home and spending more time there, I knew I needed to do more.
We just launched a new incubator in Newark, Fownders, that teaches leadership, personal development, entrepreneurship, and the other business skills I've learned over the years. We'll shape the future by bringing these to the urban environment where they aren't generally taught. And a bright future it will be.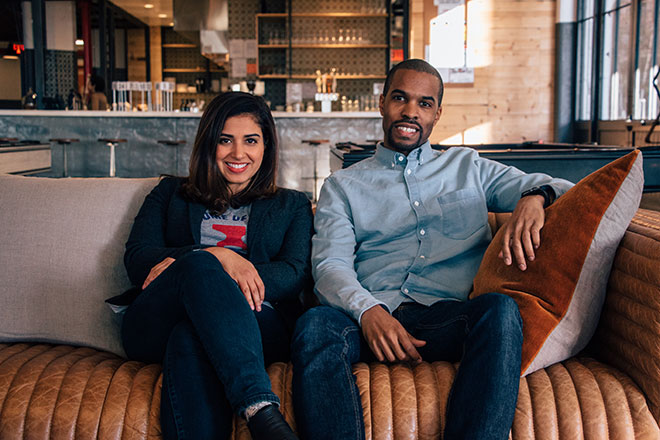 Matthew Burnett, 31 & Tanya Menendez, 28
Co-Founders, Maker's Row
Co-Founders of Maker's Row, Matthew Burnett, CEO, and Tanya Menendez, CMO, have assisted over 80,000 businesses in product development. The company connects entrepreneurs, designers, and inventors to American factories, making the factory sourcing process more accessible. They shared their inspiration for the brand and advice on creating a successful business.
I knew that if I didn't take a chance on myself, I would never be satisfied.
Connect The Dots
Tanya: The biggest hurdle in starting a business is psychological. You have to really ask yourself, "Are you ready to commit to this?" You'll always have obstacles in your business, but when you're fully committed, they don't matter.
Matt: I opened the Brooklyn Bakery, a leather goods brand, in 2010. I met Tanya about a year into it. We had just started getting orders from department stores. I was working with a number of interns from my alma mater, but I knew it was going to take more skill and a deepset knowledge of operations to get through the orders. Tanya was great at handling the logistics. Nordstrom and other department stores have very specific protocol for submitting products to their stores. Brooklyn Bakery would not have been able to scale if it weren't for Tanya's efforts.
Tanya: Maker's Row, which we started in 2012, was born from solving a major hurdle, not only for us, but for our industry. Through our journey, we've worked with a lot of companies, and we're excited to share a few key lessons with you.
1. Get the experience.
Matthew: I moved to New York to pursue a career in industrial design. My grandfather was a watchmaker, and I've always been interested in manufacturing. I was designing watches for a number of large brands, such as DKNY and Marc Jacobs. Then, in 2007, I decided that I wanted to create my own brand. I started Steel Cake and sold my own watches to department stores and boutiques for three years. That was my first taste of entrepreneurship.
Most designers have their own ideas for launching a company. But, it takes a great deal of experience in business and product development to get out there and produce a product. I took the time to learn the methodology of taking a product to market during my time at Marc Jacobs. When it came time to launch my own product, it was, of course, a risk, but I felt that I was equipped to be successful. Plus, I knew that if I didn't take a chance on myself, I would never be satisfied.
2. Fill a market void.
Matthew: When I was producing watches, one hundred percent of my product was being developed in China. A lot of people get excited about the price per unit in China. But, there were a number of reasons that I felt that I didn't want to do business overseas. First, there's a language barrier. There's a time zone difference. Also, there are production minimums, meaning that you may have to order 1000 of each color, in order to work with the factory. It may also take 2-3 months to receive finalized samples, and another 2-3 months to receive your production order. In comparison, it may take a few weeks to receive an order domestically.
When I was looking to do business in the USA, finding manufacturers was a major hurdle. There are a number of platforms to find Chinese manufacturers, but in the USA, we only have the yellow pages, print catalogs, and a few middle men that can link you to manufacturing companies. We recognized the lack of accessibility to sourcing as a void in the market. Tanya actually saw the void as an opportunity, knowing that 75-80% of first time entrepreneurs fail before they produce their first prototype. That failure mainly stems from either not knowing how to source or they don't have the experience in product development.
Tanya: That's where we step in. First, we educate small business owners on the product development cycle, how to start your business, and how to negotiate your prices.
3. Find the right partners.
Matthew: Tanya and I compliment each other's skillsets. I am the creative with a developed skill set in design, product development, and manufacturing. Tanya is the go-to person for operations, sales, and marketing. We can easily delegate tasks because we both have completely different skillsets.
Tanya: I had a vision of making manufacturing accessible and Matthew was able to brand the company, to make manufacturing sexy and appealing to business owners. We had a shared vision of making the information accessible, but also elevating the experience for both business owners and manufacturers. Together, we were able to attract over 10,000 users within the first few months
Matthew: A great deal of our success is due to our partnerships with cities. Universities, mayors, governors, and officials love us because we are directly helping the entrepreneurs and businesses in their communities. In our partnerships, they're able to advocate for business owners, and help us build our community.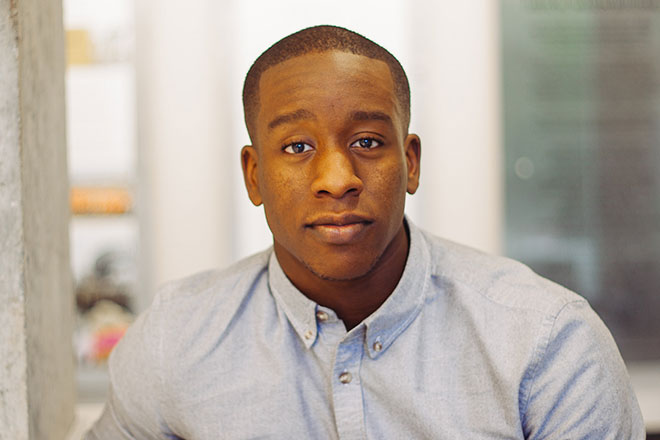 Chibueze Ihenacho, 25
Entrepreneur and Inventor
Traumatic hemorrhaging accounts for an astounding 90% of all preventable military deaths, and some 35% of pre-hospital deaths in the United States alone. In an effort to help mitigate those losses and to ultimately save people's lives, Chibueze "Chibs" Ihenacho invented a wearable first response medical system that treats traumatic injury in environments where advanced medical support is unavailable.
If you're starting a business just for self realization or internal gratification, then you're going to struggle. The more you focus on solving problems and helping others, the better off you'll be.
Solve A Real Problem
As a 1st generation Nigerian-American, my parents emphasized the importance of education, self-sufficiency and making a contribution. Where they grew up, there weren't any guarantees. There wasn't a social net to take care of you. You had to go out and make things happen for yourself and your family.
Growing up, I experienced a variety of challenges that taught me many of the foundational lessons and skills I use today. For example, from a young age I mumbled and stuttered a lot. After years of practice and embarrassment, I became an effective communicator. Trials like this instilled a work ethic that helped me excel in high school, even as I managed a heavy load of advanced coursework.
I wanted to become a physician and was interested in the intersection of technology and medicine, so I pursued biomedical engineering in college. But when I started freshman year, I quickly realized it was hard work. I was even told to pick something "easier," but I didn't want to take the easy road out—so I dove in, focused, and came to truly enjoy engineering.
The lessons I learned growing up, as an engineering student, and now as a graduate, entrepreneur, and inventor have helped me move forward in a positive way—and I'd like to share some of those lessons with you:
1. Be in business for others.
Popular media encourages a self-centered perspective and there are some inherent dangers to that kind of mentality. Personally, I believe whatever you're doing in life you should be solving some problem or creating some new and exciting experience for people, especially if you're an entrepreneur. If you're starting a business just for self realization or internal gratification, then you're going to struggle. The more you focus on solving problems and helping others, the better off you'll be. The world doesn't exist for our self-aggrandizement, and businesses should exist to create value in the world. There has to be something in it for others—or you shouldn't do it.
2. Embrace pain and failures.
Instinctively, humans tend to run from pain and we often see failure as a bad thing. But the truth is, pain can actually be quite beneficial and failures can help you become a much better person. In many respects, failure can be better than success. Failure provides us experience, builds character, encourages lateral thinking, reveals weaknesses and encourages better planning.
It could be said that pain also reveals opportunity. In fact, many businesses focus entirely on solving pain (ie, problems) for others. From relationship advice to medical devices, entire industries exist because someone saw that others were suffering and crafted solutions. Our company is not different in that respect. We recognized there was a negative space in the field of prehospital medicine that we could positively impact and we decided to act.
3. Do your homework.
If you're in college, one of the biggest mistakes you can make is trying to take the easy road out. A lot of students drop so-called "hard classes" so they can substitute it for something easier—just to get a better grade. All you're really doing is hurting yourself. In the real world, you're not going to be best served by taking short cuts—especially if you want to be a successful entrepreneur.
People who run businesses are some of the most dedicated, hard-working, and talented people you'll ever meet. I could have dropped out of engineering. Instead, I forced myself to buckle down. I learned to discipline myself, stretch myself, take advice, and keep fighting. Those are all skills critical to your success in life. By learning to do your homework in school, by doing your best to produce the highest quality product every time, you'll develop important skills that transfer over. I do more writing now than I ever did in university—from emails to reports to presentations, it's a constant in my life unlike ever before. If you start your own company, you'll be glad you did your homework both as a student and as a business owner.
My entrepreneurial path has zigged and zagged, and I'm all the better for it. Even more, I know as I succeed, I open up possibilities for young entrepreneurs coming after me, and that's what gives me my greatest joy.
I've been a lifelong fan of Magic Johnson, so I'm honored to be included in the 32 Under 32 series alongside other inspiring stories. And I want to thank Acura Financial Services for helping to share these lessons.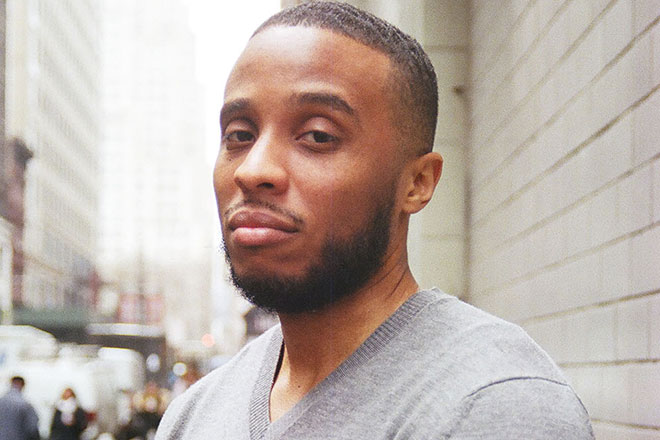 (Credit: Jane Bruce)
Jason Parham, 30
Senior Editor, The FADER
Cultural connoisseur, Jason Parham, has written for publications, such as The Atlantic, The New York Times Book Review, Vibe, and Gawker. Now a Senior Editor at The FADER, Parham shares his perspective as a young, black male navigating American culture. The journalist offers his advice for becoming a successful writer.
Over time, you'll learn about your voice and who you are as a writer. If you put in the work, the doors will eventually open.
The Word On Writing
I am a firm believer in the power of words. In journalism, as a writer, you can encourage change in a way that other professions can't. Growing up reading James Baldwin, Toni Morrison, and Zora Neal Hurston, I was moved by the passion that I could feel in their words.
It was important for me to be a writer, because I always felt I had a story to tell. I don't have a singular area of interest. I don't just write about technology or music or business. My one aim is to tell stories from the perspective of a black male in modern American culture. I want to give the stories of black America more context, depth, and richness. I want to explore our multitudes.
As a writer, you always have to think big picture. I'm always trying to improve my writing, so I have to be an observant and in-depth reader. That's half of the job. The other half is about building your network. It's important to create relationships with people inside of the writing community. It's a hustle.
1. Be Persistent
Writing is less about skillset and more about persistence. You just have to keep going. The people that have been successful are those that didn't accept "no" as an answer. I was working for free for a long time, or making very little money. But writing was something I really loved. Over time, you'll learn about your voice and who you are as a writer. If you put in the work, the doors will eventually open.
When I arrived in New York City, I had no job. I came out of undergrad during the height of the recession, so it was probably the worst time to find a job. I ended up doing an unpaid internship with Vibe magazine, while I stayed with my brother, and lived off of my savings.
When I returned after graduate school, I ended up getting a fellowship at a weekly publication in the city, then transitioned to Complex, then to Gawker, and finally The FADER, where I'm currently a senior editor. Part of that is because I just didn't stop. You have to know that it will eventually workout. Just keep going.
2. Tell Your Story
Narrative is behind everything that people do. In every field, there's a story to be told.
After I completed my Master's at UCLA, I took the leap and permanently moved to New York City, which is the center of writing and publishing. At first, I was freelancing for publications like Vibe and GQ. Then, I got my first job at the Village Voice, an alternative local newspaper.
People from underrepresented communities bring a certain compassion to stories cultivated in those neighborhoods. Although we're seeing more writers from black, Latino, LGBTQ, and Asian communities in media and publishing, we still have a way to go before the industry is where it should be. Which is why it's important that we continue to tell our stories in every medium and every way. All publications benefit from having a variety of voices. Today, as a result of audiences being incredibly diverse you need content that speaks to all backgrounds, especially online. Editors and publishers should want to invite people of color onto their teams. Luckily, The FADER is one of the most diverse staffs I've worked with—and I think that it shows within our publication.
3. Write With Compassion
I want to be an honest man and a good writer. James Baldwin said that. The first part is especially important. You should be honest in who you are, and the work that you're doing. Which is why I try to write with compassion. I try to truly speak from the perspective as a young, black man. Which is really just my way of saying: it's my job to humanize the subject or story—while still being truthful—in a way that it wasn't before.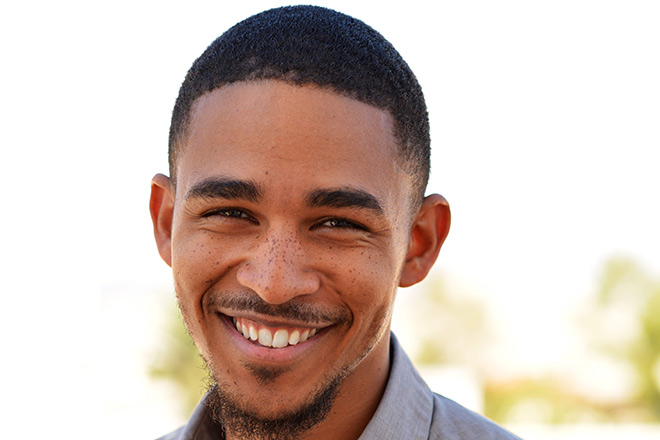 Marco Hansell II, 31
Entrepreneur and Social Marketer
Before there was Twitter or Web 2.0, Marco Hansell had his finger on the pulse of social influence, which led him to develop linking technology that leverages online influencers to expand his client's brands and their profits.
Don't be tempted into thinking that you have finish your degree before you take steps towards your goals. As is often said, fortune favors the bold. So be bold.
Act Now
When I was in college, I was active in street team marketing and I owned a small independant record label. One day, a friend of mine introduced me to a local R&B artist who needed help marketing, so I took on his website and social media presence. Back then, nobody really knew John Legend, but in about a year that all changed and we had our first major artist as a client.
While I was in college we ran the digital marketing for E-40, the Game, Lost Boys,Raphael Saadiq and more. Once I graduated we closed DTP and started doing work for Ludacris, Chingy, Bobby Valentino. Building from my digital marketing and technology background, I ultimately developed Speakr. It replicated some of the same successes I had mobilizing artist's fans, and instead mobilize a brand's fans and ambassadors.
I've learned a tremendous amount through the course of that experience that has helped me gain some valuable rules to the road.
Here's three valuable lessons that could help you along your journey too:
1. Experience can be a currency.
Money is a motivator, but only insofar as it's really nothing more than a tool that we use in our lives to create new experiences. In this respect, you can leverage experiences just like you would currencies. Since we will use that money to go buy something we want to do—like go to concert, for example, therein lays a creative opportunity to the astute entrepreneur.
Ultimately, people tend to value experiences and opportunities far more than they do money, so you can pay them in those. The ideal model is such that the person providing the help, labor, or service, and the person providing the experience, idea, or opportunity—both give something away that's fairly inconsequential, but in return they get what they desire. It's a win-win for each side that maximizes results while reducing outlay.
2. Launch your career before your graduate
There's no benefit to waiting for things to all fall into place when you can start your business while you're in college. Now is your time to take risks. It's the perfect time to go for it. You can launch a business and mess up. You can try a career and mess up. Don't be tempted into thinking that you have finish your degree before you take steps towards your goals. As is often said, fortune favors the bold. So be bold.
3. Don't limit yourself
One of the most important lessons I learned early on was to not put arbitrary limits on myself; you shouldn't either. You have to believe in your ideas and in yourself. Nobody is going to have the same level of passion as you do about what you believe in, so it all starts with you. That doesn't mean you don't conduct proper research and make informed decisions, it just means that the way you succeed is by developing an attitude that empowers you to move forward.
As I did that and started providing value to those around me, I started moving into different circles and was presented with new experiences that made me a better man and a better entrepreneur. By acting on my ideas and beliefs, I quickly found myself sitting at bigger and bigger tables—and enjoying bigger opportunities. I even found that the people I once thought were too big or out of my league were not only open to my ideas, but as my reputation grew, they began seeking me out. That never would have happened if I had ever allowed myself to believe the negative things people might have said about me, or worse, if I listened to the internal voices that sometimes threatened to derail me.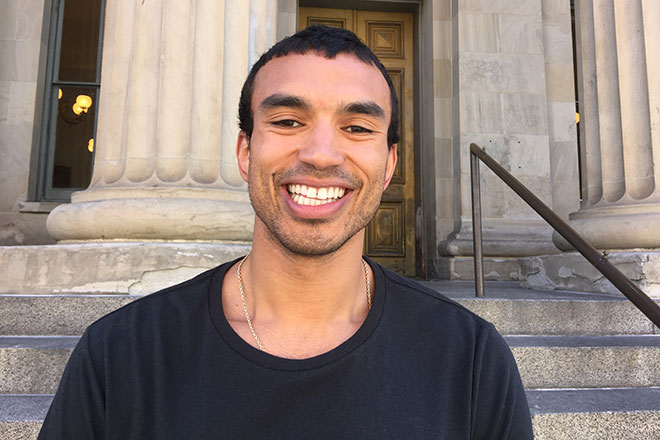 John Hayward-Mayhew, 26
Entrepreneur & CEO, Toochill
With a mind-boggling 25,000,000 and counting downloads of his more than 600 different apps approved for sale via Apple AppStore, John Hayward-Mayhew is one of the most prolific iOS developers in the world—and he is not a coder. This former athlete turned internet-entrepreneur shares his story and the lessons he's learned along the way.
You have to learn to get over the possible mental roadblock of working with someone from a different country or different culture that may not speak English as well as you do.
Game On!
I've always been an entrepreneur; I just didn't realize I was any different than other people. I remember in high school wanting a pair of Jordans, but I didn't have the money to buy them—so I went out and found ways to earn money. Having grown up watching my parents both hustle in their own businesses, it was very natural for me to sell things, do yard work, and find other ways to raise money.
I also played basketball in high school and received a scholarship to play at Cal State Northridge. It was there that I really started getting interested in Apps. I learn best by sharing things with others, so I created hundreds of videos and a blog about Apple products & Apps, soon, I got the idea of creating my own. This launched me on an entrepreneurial journey that is still paying dividends today.
Here are some lessons I learned:
1. Test your ideas before expanding.
Anytime you try something new, it is critically important to do your research and test your ideas out first before you dive off the deep end. I learned that just because you think your idea is good, doesn't mean the rest of the world will agree. Especially, in the AppStore, where you need a lot downloads to make your product viable.
Initially I made the rookie mistake of paying developers hourly, when I really had no idea how long it would take to create my first app. I gave them a seven-page document with every detail worked out, but really, I should have slimmed it down to about 10% of that. Now, I use one-page descriptions and start by creating what is referred to as a Minimum Viable Product, that we test in the market. I upload it and see what people like, don't like, what they use the most and so on. That data then drives further iterations.
2. Reuse and repurpose to save time and money.
Many major businesses repurpose their products to create additional products. I was thinking about that one day and it occurred to me that I could speed up the development process and cut costs significantly simply by repurposing the code I already owned. One of my best sellers was a Running Game that is very addictive, so I created new imagery and made some other tweaks, but re-used the main code that runs the game. Just like that, I had a new app on the AppStore.
To further monetize that and other codes, I repackaged them and sold the code to other developers who needed it for their own apps. I also began contacting people who'd done what I had done, who had spent a lot of money, put out an app, and then gave up when it didn't take off. I offered to pay them for their app code; this allowed me to build my portfolio faster with much less investment.
3. Find the right talent no matter where they live
The Internet has changed things and has really expanded the potential employee and collaborator pool. I have a group of full time developers that I work with now who live in the US, Eastern Europe, and Pakistan. There are many websites where you can recruit talent to help you with any project; you no longer have to be in a big office filled with a bunch of people sitting next to each other to be successful.
To work with overseas teams you have to be willing to trust people no matter how far away they live. You have to learn to get over the possible mental roadblock of working with someone from a different country or different culture that may not speak English as well as you do. You also need to be willing to open up and share your ideas with them. A lot of entrepreneurs are afraid their ideas are going to be stolen. I believe 99.99% of developers just want to be paid to code, and if you don't trust them, how can they help you? Let's be honest, most people won't even execute on their own ideas, let alone the ideas you share with them. So, get out there and connect with people. You'll be glad you did.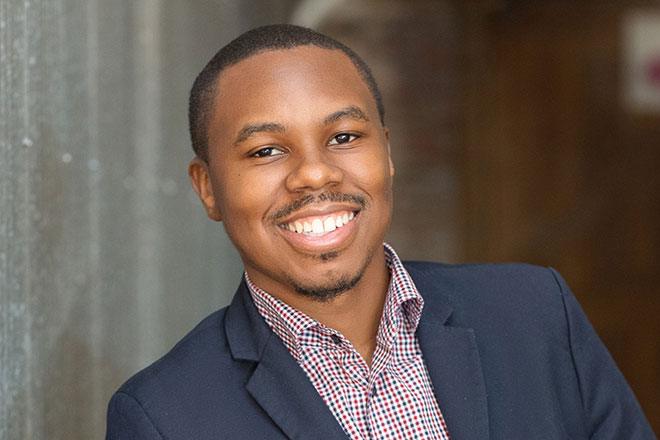 Tim Lampkin, 30
Social Entrepreneur & CEO, Lampkin Consulting Group and Higher Purpose
Timothy E. Lampkin is the CEO of Lampkin Consulting Group, LLC which is a community development firm based in the Mississippi Delta. Lampkin helps organizations develop community projects and assists with securing funding. He is also the CEO of Higher Purpose Co., a social enterprise designed to connect, educate, and inspire minority millennials in rural communities.
My goal is to change the narrative and transform this area.
Passion And Purpose Power Change
When I travel, people are always stunned that I live in Mississippi. They ask me "Why do you live in Mississippi? You can live anywhere." In response, I explain to them that Mississippi is a beautiful place despite what you may think. However, there is room for improvement and I want to help create solutions to improve the overall quality of life. There's a negative stereotype about people who choose stay or return to their hometowns. People falsely see them as less than those that move away in pursuit of their big careers. I believe it is important for young people to understand that it is okay to leave your hometown for an education or valuable experiences, but it's really amazing when you can use your newfound knowledge to elevate the place that you call home. That's what I've been doing in the Mississippi Delta, which is one of the poorest areas of the state.
I look at the work I do as community philanthropy. Normally when people think of philanthropy, they think of wealthy individuals or organizations giving away large sums of money. However, community philanthropy is the use of time and talent to improve the community you live in. I think it is important for millennials to know that is it is possible to make money while making a difference.
Here are some tips for creating a career that makes an impact on the community.
1. Be the change.
When I graduated from Mississippi Valley State University, I took a job working in sales in Alabama. I thought I wanted to climb the corporate ladder, but I felt like I was not fulfilling my purpose. I would come home after long hours and think that there was more to life, that there was something else I do with my talents. I had a conversation with my mentor, and he encouraged me to come back to Mississippi and make a difference.
I wanted people launch community projects and reverse the out of poverty level. I never associated the work I was doing with the field of community development. One day I saw a job posting for community development officer and realized that there was an industry for this kind of work.
I know the community, people, and have access to organizations with resources. Why should I leave this responsibility to someone else? We must create the change we want to see in our communities.
2. Leverage your title.
When I realized there was an entire industry centered around my passion, I positioned myself to work with one of the largest rural development banks as a Community Development Officer. This opportunity gave me the official title to work within the area of community development. I never really cared about title, but being in this position validated my work. It allowed me to connect with organizations and potential clients all across the country. I was able to help secure a million dollars in funding for various projects in this position.
Because of this success I was able to fully launch my consulting firm in March 2015. We work with city and county entities, as well as nonprofit organizations in the state of Mississippi and across the United States. My goal is to change the narrative and transform this area. This is one of the reasons why we started Higher Purpose Academy, which trains participants in the areas of entrepreneurship, leadership, community development, and financial literacy.
3. Network
Understanding how to properly network is key. Do not try to immediately pitch or sell anything when you first meet someone. You should try to build a relationship with the individual. I absolutely dislike when people contact me only when they need something. You should reach out to your new contacts in an effort to help them. Show up to their events and email them helpful articles related to their project. Building professional relationships changed my life. It allowed me to connect with national organizations which led to me speaking at the White House Rural Placemaking Convening. I was able to bring back information to share with colleagues in my network. The network you build should not only benefit you, it should open up doors for those connected to you.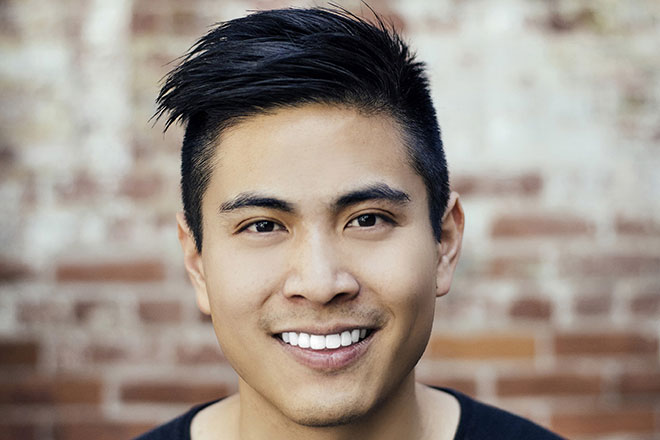 Bing Chen, 29
Chief Creator, Bing Studios & Co-Founder, Victorious Inc.
Former YouTube Global Head of Creator Development & Management
Bing Chen, 29, is a creator, innovator and entrepreneur, helping to reshape the media landscape by empowering content producers to tap into the power of their audiences. As YouTube's Global Head of Creator Development & Management at Google, Chen grew the Partner Program from 30,000 creators to over 3 million over the course of 3 years, while helping to dramatically increase the platform's services and revenue for creators.
Being on the fringe allows you stand out by drawing the most memorability. You won't please everyone, but no one who's changed the status quo ever has.
Create Your Fate
I believe that entertainment has the power to help people express and manifest meaning in their lives, far more frequently than any other industry. I've built a career by empowering creators (e.g., individuals, communities, brands) to tell their own stories in an effort to fully self-actualize.
With YouTube, we provided the sand and shovels while empowering the global creator community to build the world's finest sandcastles in the form of videos and creative companies. The sand and tools manifested as the globalization of the Partner Program, development efforts like free production equipment and talent incubators (e.g., YouTube NextUp). Investments in the community through events like VidCon, the DigiTour, and YouTube Fanfest as well as a rewards system with gold play buttons we're also instrumental in the process. Afterwards, I co-founded a new media production studio, Bing Studios, and a $50 million venture-backed superfan tech platform, Victorious Inc.
College graduates are set to inhabit a different world than the one promised by our parents. There isn't a job offer attached to your diploma, and in certain regions, housing prices are still outpacing wages. The silver lining is there is more opportunity than ever to forge your own path, with new industries being created, while existing industries' pies continue to grow through innovation and societal investment. So instead of waiting for the offer letter, craft a reason to never write a resume again.
1. Find your mission.
Mark Twain once said that the "...two most important days in your life are the day you were born, and the day you find out why." Increasingly, we invest in societal notions of success that sound great at cocktail parties while undervaluing why we do it--and, by extension, why we exist. You have to invest in your qualitative purpose, then evaluate how that manifests in a tangible job. Doing the inverse forces you to focus only on incremental jobs that don't build a cohesive and satisfying career. If you really give a damn about something, you will cry, sweat and bleed over it--missions are the necessary fortitude to persevere.
2. Get to the fringe.
"Be different" is more easily said than done. A popular online dating site scoured through a decade's worth of data to determine which types of profiles attracted the most attention. You might assume that people who universally scored a 5 out of 5 were messaged the most, while those who scored 1 were messaged least. But the data revealed that those with an average rating of 3 were messaged most; that is, people who scored 1s and 5s--those that people found either highly attractive or deeply unattractive--received the most messages. Being on the fringe allows you stand out by drawing the most memorability. You won't please everyone, but no one who's changed the status quo ever has. It's not your job to play down to the seductive little voices of haters; it's your job to live your purest, fullest and loudest life.
3. Relentless little wins.
Big wins don't happen overnight, and simply "having a goal" with a plan doesn't always manifest hard output. The best wins, instead, come from habitual behaviors: I know the only way I can meet my goals is to approach each day as a step in that direction over and over again. Building habits, alone, takes at least a month of consistent commitment. To extrapolate, notions of "revolutions" are overblown. Revolutions are nothing but compartmentalized incremental wins over time.
4. Be good.
People forget what you do or say, but always remember how you make them feel. The more kind and respectful you are, the more likely you are to become a center of gravity professionally and personally throughout your life. This translates deeply to success: the most positive people are by no coincidence the most resilient. In fact, it takes a 3:1 ratio of positive:negative outcomes and outlooks in order to build real grit over time. I refuse to average down to bad people (political, back-stabby, etc.), however talented they are; and feel supremely lucky to be able to collaborate with so many talented and good people. It's not just for transactional gain--it builds a better life.
I'm honored to be recognized by Magic Johnson's 32 Under 32. My hat's off to Acura Financial Services for supporting this effort.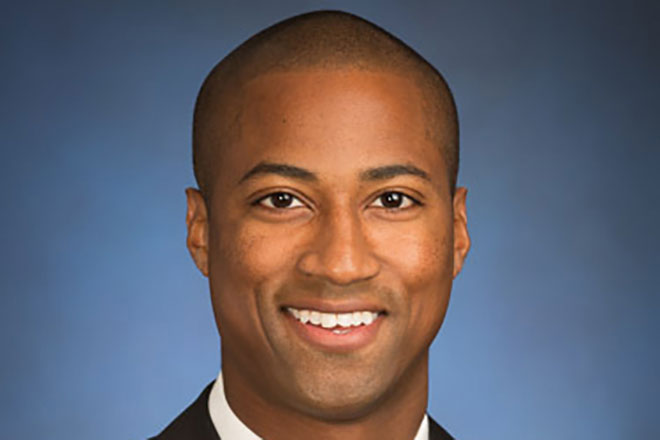 Darren Dixon, 30
Managing Director, Goldman Sachs
Darren Dixon went from a summer intern to one of the youngest Managing Directors at Goldman Sachs. The William & Mary alumnus majored in finance in hopes of a career on Wall Street. Now, he specializes in Latin American structured credit trading at one of the most noteworthy banking firms.
Before you launch into a profession, step back and talk to professionals to get as much insight as possible on all of the opportunities within the field. You probably aren't aware of all of the avenues you can take to achieve your goals.
How Badly Do You Want It?
I grew up in northern Virginia with three brothers. We wanted to be like my dad. My father is a Jamaican immigrant, who fashioned a career in banking. Once my father noticed I had similar interests, he urged me to pursue a career on Wall Street.
As a sports guy, I was attracted to the competitive spirit of Wall Street. I have a quantitative mind, and dealing with numbers in a fast-paced environment really appealed to me.
While at Williams and Mary, I landed an internship at Goldman Sachs. I chose to work in the trading division because it was competitive and built on a meritocracy. I loved it, and after I graduated, they offered me a job. I've never looked back.
Here are a few guiding principles that took me from intern to Managing Director:
1. Get in the door.
I became serious about my post-graduation plans during my sophomore year in college. I realized the best way for me to get into the industry was to intern at a top bank. In banking, certain colleges are targeted for internships. At the time, my alma mater wasn't a target school. But I knew if I was persistent, I'd get on a firm's radar.
I sent my resume to anyone I knew had a tie to Wall St. I wrote friends, family, and friends of family members. My godfather went to school with someone whose wife at the time worked at Goldman Sachs. My resume made its way to the right desk and I nailed the interview.
At a summer internship, you have a couple of months to prove yourself. They know that you're capable and you can do the work--that's why you're there. Once you get in the doors, it's working smart, showing your maturity, and being a professional. Once I got my foot in the door, I knew that I'd get a job with Goldman.
2. Work Smart
When I got to Goldman, I met students who'd already interned for multiple years and/ or had extensive relevant coursework. I felt behind. At the end of the day, I found that if I worked smart, in addition to working hard, I'd make up ground very quickly. I had unbelievable energy and motivation that stemmed from my excitement about starting a career at GS. I'd work 16-18 hour days and not even feel it. The recession gave me an opportunity to take on additional responsibility and prove what I could do.
I was harnessing my energy in a way that allowed me to work smart. You can work hard without thinking about how your efforts will help you achieve your short and long term goals. Then, there's thoughtful work, where you consider the type of work you're doing and how it can be leveraged.
3. Gain insight.
Before you launch into a profession, step back and talk to professionals to get as much insight as possible on all of the opportunities within the field. You probably aren't aware of all of the avenues you can take to achieve your goals. For example, with investment banking, people usually only think of classic investment banking or trading, but there are actually a lot of different functions, even just within those divisions.
Get the information from research and networking, figure out what interests you the most, and get intel on the players. Then, your work ethic and passion will take you the rest of the way.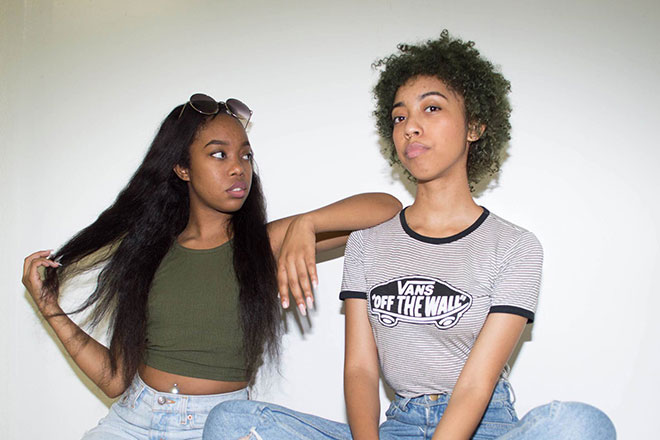 Kayla Davis, 19 and Keonna Davis, 21
Co-Founders, KD Haircare & Supply
Kayla and Keonna Davis are the youngest beauty supply store owners in California. The sisters, started KD Haircare and Supply online, and quickly expanded the company to include a storefront in Moreno Valley.
We liked the idea of being young and our own bosses. We determine the rules, and create what we want from our jobs. It's not always easy, but there's nothing like being your own boss.
Business Is Beautiful
When we opened our storefront, there was a week when we didn't have one person come in.
Then, it all changed. One Sunday, a story ran in the Press Enterprise about the business, and the following week, our store was flooded with people. We sold out of all our products. We had to rethink inventory, so we could solidify our customer base.
We liked the idea of being young and our own bosses. We determine the rules, and create what we want from our jobs. It's not always easy, but there's nothing like being your own boss.
Here are some of the lessons we've learned on our journey:
1. Solve your own problems.
We were young and wanted to work but we couldn't find jobs because all of the jobs required work experience, and we didn't have any. We filled out about twenty-five applications and we didn't get any callbacks. We couldn't find anything. So we started a website that sold beauty supply products. We saved our money, and our parents matched our investment so we could open our store.
2. Persevere.
It was hard in the beginning. We encountered a few people that initially didn't want to work with us because we're young and new to the industry. For example, our customers were asking for a specific hair care product, but the vendor refused to sell to us. They said that they already had products in stores in our area, and selling them to us would end up hurting their businesses. But, we noticed that there were three beauty supply stores on the same street with the same products. When we brought it to the vendor's attention, they sold us the products that we needed..It was a frustrating experience.
3. Know your products.
A lot of beauty stores will just sell you anything, but we pride ourselves on being able to recommend the best products for our customers. My sister and I have different hair textures, so we try out our products to determine what each line does. We also research them and watch YouTube tutorials. Then we can discern what works and what doesn't. In the process, we've also been able to identify a lot of products that other stores don't have. Normally, you'd have to go online to find them, but we have them stocked.
When a customer comes in, we ask about the texture of their hair. If they have coarse hair, Keonna will give them advice. If their hair is curly, Kayla gives them advice. On our website, we write recommendations and post tutorials based on our custoers' experiences. We've been able to keep our customers satisfied because of our efforts to know everything about what we sell.
We use our youthfulness to our advantage. We approach everything with a sense of possibility. We encourage you to do the same as you begin your career journey.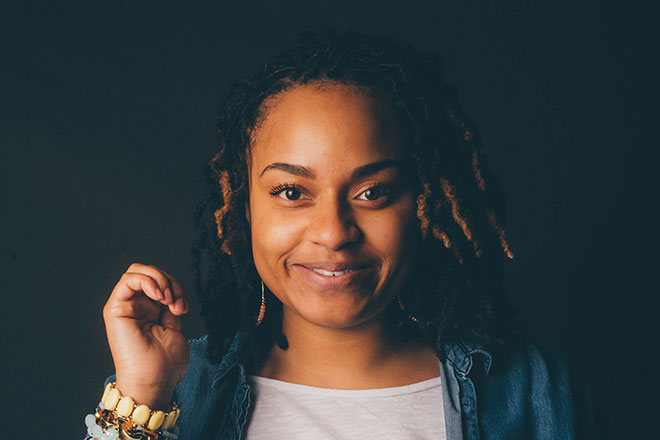 Nailah Ellis-Brown, 28
Founder & CEO, Ellis Infinity
Nailah Ellis-Brown is the CEO of Ellis Infinity Beverage Company. She started selling her tea line, Ellis-Brown Island Tropical Tea, from the trunk of her car eight years ago. Now, she ships her products nationwide.
I wanted to be seen as a hustler--someone that can work from 6am to 1am every day. I was too into perceptions. Why work yourself like that when you can hire someone?
Quality Over Quantity
I just wanted to sell a healthy tea that tastes good. The country is becoming more health conscious, and shoppers are looking for clean label products, where you can read all of the ingredients and you know what they are. Consumers likely have all of the ingredients to my products in their pantry.
When I started this business, I had to decide whether I wanted to sell quality or quantity. I chose quality. Hitting the market, my retail price was higher than the average tea. The volume is lower, because the overall public isn't willing to buy a $3.99 bottle of tea. But, I'm proud that I stayed true to offering a high quality product, because the company has grown significantly.
I've learned more than a few lessons growing my company, and I want to share some of them with you.
1. Work smarter, not harder
I used to do everything myself, by hand, before we had equipment. It was the most labor intensive process. And, I was doing it alone.
In the beginning, I wanted to own 100% of my company. I didn't want to give up equity because of the advice I was getting from various people. However, most of those unwarranted consultations were coming from people that did not own businesses. After a few years, I realized that I don't want to be a slave to my business. I desired freedom. In order to do that, I had to share the workload. Now, I'm transitioning into a sole management position, as I replace myself within different departments.
I wanted to be seen as a hustler--someone that can work from 6am to 1am every day. I was too into perceptions. Why work yourself like that when you can hire someone? I had to work smarter if I wanted the freedom to travel the world and raise my daughter. I had to share the load.
2. Share the workload and the money
I had to replace myself with people that are better than me in every area. For example, with hard labor and production, I found a young lady that can actually produce more than I can. In the beginning, I had to check my pride, because it's rare to find someone that can out hustle me. But, I felt like if I found that person I would hire them.
In the beginning, if you don't have cash flow to put people on payroll, then you have to give up something else. My motto has been "If you take care of me, I'll take care of you."
When you share the load, you have to share the money. So, sometimes when we receive big orders, I'll give out bonuses to just show appreciation to my employees. I'm much more open to giving equity in the company.
3. Don't accept "no" from someone that doesn't have the authority to say "yes."
I hear "no" all the time, but it's never been able to keep me from reaching my goal. I don't accept "no" from anyone that doesn't have the authority to tell me "yes." In fact, I don't accept "no" from anyone. For example, I was ordering some ingredients that we ran out of at the plant. Now mind you, this is the only company that I can buy this specific ingredient from. The woman that answered the phone was rude and aggressive. She said there was a minimum and refused to sell me the amount I needed for my order. I ended up talking to the owner of the company, who then approved the quantity that I originally requested.
Building a company isn't easy. It requires determination and a great team that supports your vision for the company. Although being determined and stubborn has helped me in a lot of ways, I learned not be to this way with my employees. With them, I share the work, the money, and the success.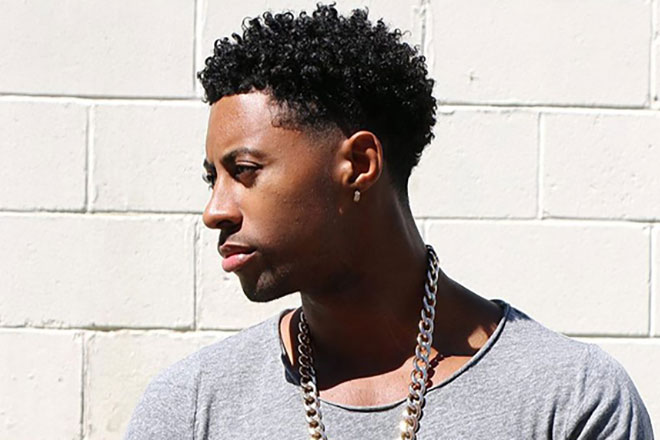 Jon Moody, 23
Artist/Athlete
Jon Moody is an artist whose paintings have garnered international attention from average collectors to hip hop royalty. He's worked with Hollywood and blue chip brands to provide immersive art experiences that draw on his talents as both athlete and artist.
It's great to be an artist and to make a living off of my talent, however, I think it's ultimately a waste if I'm not using that talent to change the world.
Be Better Every Day
I grew up in New Orleans. It's my home, and despite the area taking a pretty big hit after Katrina, we've continued to rise above the challenges.
One of the greatest gifts we have is the New Orleans Creative Center for the Arts, which I attended while in high school. I then went to the University of New Orleans before transferring to Savannah College of Art and Design where I earned my Bachelors degree in Visual Effects, competed as an athlete, and later, earned a Masters degree in Painting.
I've always been into art, and I've always been into sports. I truly enjoy both and can't imagine having to choose one or the other. Art is all about expressing my creativity and individuality. While athletics taught me discipline and focus, which directly translates to my creative work. Every day I'm in competition with myself; I'm trying to be better than I was yesterday.
I create work that sparks conversations around social and political issues our society faces. It's great to be an artist and to make a living off of my talent, however, I think it's ultimately a waste if I'm not using that talent to change the world. So much negativity happens in our world today and as artists I believe we can provoke thought and inspire action.
If you want to succeed as an artist, here's some things I'd suggest that may help you get there:
1. Find a business mentor.
You're a brand. I'm a brand. As artists our power is in our individual expression; it's in our voice and our ability to create whatever we want, when we want. What we then share with the world is more than just art, it's a part of who we are. But to do what I've done, and many other brands have done around the world, you have to understand business or you'll miss out on wonderful opportunities for success.
After I graduated, I met a guy who owned a "paint and drink" gallery. He's the one who first taught me not only that I needed to treat myself as a brand and a business, but how to actually do it. He showed me how to make money, and how to do numbers. He helped me understand how to keep my ego in check and be realistic so I could grow.
Artists can have pretty big egos, and we all want to sell our paintings for $10,000. But to do that, you have to build a reputation. You have to be unique. My "Splash Style" of painting is very popular now, but it wouldn't have been if I hadn't learned the importance of making my art affordable from my mentor. He helped me understand that I could sell 100 pieces for $200 a pop and that would get my work seen. Then, I sold a piece to Lee Daniels for the show Empire; he saw my work and fell in love with it.
2. Cut out the middle man
I see so many artists who are desperate to get in galleries instead of thinking outside the box and being creative. You don't need someone else to market your work for you, do it yourself. My art is very personal, it's a part of me, and nobody knows it better than I do. That's a big reason why I'm not very connected to the traditional art world or to galleries in particular.
I just don't see an upside to giving away 50% of who I am to a middleman who doesn't do anything I can't do myself with some hard work. I wouldn't want to be an artist if I weren't allowed to paint what I wanted, so it would be very hard for me to be told what will or will not sell. I also love meeting buyers and developing meaningful relationships with them, which is much harder to do if you're depending on someone else to show your work.
3. Social media is imperative
There's absolutely nothing like social media to help you reach your goals as an artist, but you have to use it properly. Posting selfies and sharing memes may be entertaining but it's not going to get you where you want to go.
One of the things I learned early on was to make sure my online portfolio was composed of high quality images. Pixelated or blurry pictures change the way people perceive your work, and you as a brand. You want to present yourself professionally and deliberately so a potential buyer's first impression is a great one.
Use hashtags, too. I got a gig with Pepsi because they had searched Instagram for #neworleansartist and found one of my paintings that I tagged. By using social media the way it was intended to be used, you open the door for people all over the world to find you. You'll be surprised who does!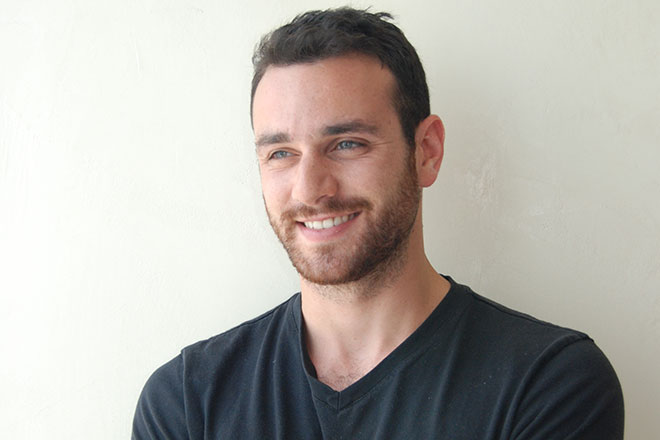 Zachary Werner, 27
CEO, Poln
Zachary Werner has mastered making strategic career moves. Marrying his passion for music with experience in finance, Werner found himself working for the CEO of Universal Music Group. From there he used his expertise to help others launch their businesses. Now, the twenty-seven year old is the Co-founder and CEO of Poln, a company that aids small and mid-sized e-commerce sites with customer acquisition.
Worrying that you won't be able to accomplish something doesn't actually help you accomplish it. So, why worry?
Offer Your Expertise
I was always into music as a kid. My mom taught me to play guitar and drums (she sings too, but my voice is awful). I was also fascinated by technology. I built a computer out of parts I bought on eBay, and started soldering stereos together when I was ten.
I'd always thought I was going to be in finance, so that's what I studied in school. Turns out I'm not so great at going to accounting classes, so I transferred into the Music Technology program at NYU. I figured I could intern in finance while studying what I loved before I said goodbye to music forever. I interned at Merrill Lynch, UBS, and a hedge fund while earning my Bachelors of Music.
1. Take A Chance
Being in the music industry was never a plan of mine. It seemed like a highly unlucrative pipe dream, so I took a job as a financial technology consultant after graduation.
Then on July 4th while visiting some friends in Los Angeles, we went to a pool party. A friend of mine spilled a drink on someone, so I went over to apologize to her. It turned out that she worked for the CEO of Universal Music Group, and three hours later, she had hired me to be the analyst on the CEO's team. I notified Deloitte that I would no longer be starting with them that August, returned my signing bonus, and moved to LA three weeks later with a suitcase and a guitar. It was one of the best decisions that I've ever made.
2. Offer Your Expertise
While at UMG I ended up switching to the CTO's team to focus on CRM, advertising and creative uses for our data. I ended up using those skills to help get a data management platform and an e-commerce company off the ground as an advisor and angel investor. I moved back to New York in 2014 to work at the mobile shopping company Spring, where I was able to dive as far into mobile as I had into web. Following that, I started consulting for large media companies, private equity funds, and e-commerce companies on their user acquisition, retention, and engagement strategies.
Poln (pronounced "pollen"), my company now, is a strange amalgamation of all of my experiences and all of my clients. It's also the nexus of all of my connections and relationships.
I was actually invited to advise an e-commerce tech company and told them that I didn't think their business model was viable, so I presented an idea to pivot into. They agreed with me, and decided to shut down their old company to create a new one based around the idea I'd presented. They also asked me to be the CEO of the new company, and three weeks later (seems to be a theme for me), we were incorporated.
Working at large company taught me a few important lessons:
Dramatically fumbling through large company politics makes small company politics a lot easier to understand. You learn vocabulary, email etiquette, and the hard fact that your objectives will almost never be fully aligned with everyone you have to deal with. Understanding how to help align those objectives is how things get done.


Working for a well-known company draws people to you. It expands your network and gives you leverage.


Being the gorilla in the room can be very useful. UMG was the industry leader, so we didn't need to fight for deal flow or cave on terms. We were the ones that people were fighting to include, and taking advantage of every edge you have when you're negotiating is important.
3. Don't Worry
People too often confuse stress for motivation. There exists this feeling that if you are stressed out you will be motivated to get things done and be more productive. I've found that just being motivated is more than adequate, and statistically, people are actually likely to get more done (and produce at a higher quality) when they are not feeling the pressure of stress. Worrying that you won't be able to accomplish something doesn't actually help you accomplish it. So, why worry?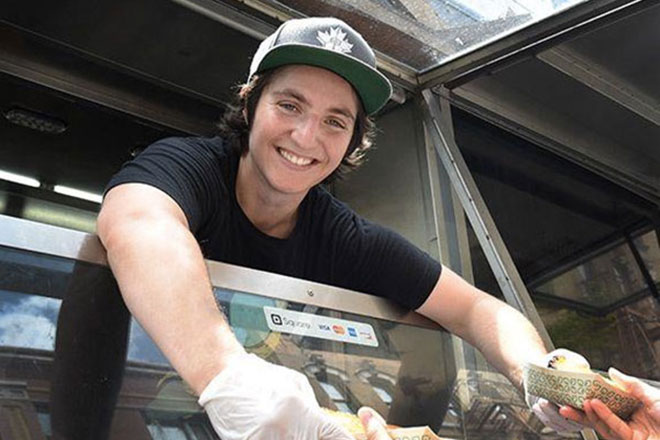 Jordyn Lexton, 30
Founder & Executive Director, Drive Change
Jordyn Lexton is the socially-conscious forward-thinking founder and Executive Director of Drive Change, an organization focused on reducing recidivism and changing the trajectory of young people's lives by running a food truck based Fellowship that provides a creative, effective, and empowering hands-on employment and educational experience to help them build skills, develop networks, and open doors.
If you want to create or drive change, you have to think beyond where you currently are and look towards that change, whatever it happens to be. But it's not enough to simply visualize something happening, you have to take focused action towards it.
A Driver Of Change
Compared to many of the young people I've worked with over the years, I had a very privileged upbringing. My parents have always been incredibly supportive and they've worked hard to open doors for me. I attended a private high school, went to Wesleyan University, and then one day I found myself walking through the gates at Rikers Island—and the experience changed my life forever.
After graduating from Wesleyan, I spent three years teaching English to teenage inmates at the public high school on Rikers Island. New York is one of two states that automatically sets the age of adult criminal responsibility at 16 years old. Rikers is a place that struck me as being far more abusive, violent and destructive than it was correctional or rehabilitative. But one program did stand out—a culinary arts class where these young men were engaged, motivated to learn and truly happy.
This made me realize that if I could start a food business for young people coming home from jail, it would be one way to help deconstruct the status quo. My privilege afforded me an opportunity to take risks others might not be able to take, so I followed my gut, quit my job, and spent a year working in a food-truck. That was the genesis for Drive Change and the one-year fellowship program we now offer.
Along the way, I've learned some important lessons:
1. It's about turning red lights green.
Everyone comes up against difficulties as they travel through life; it's exceedingly rare anyone will escape without going through some kind of hard time. There will be roadblocks and red lights that threaten to prevent us from moving forward in a positive way. This is particularly true for young people who've been incarcerated, because in many respects, the system is gamed against them when they get out.
It's important to point out that there are more than 2.3 million people behind bars today, and approximately 13 million Americans with felony records. When they get out we like to say "they've paid their debt to society", but the truth is they're probably the last group of people in America who can still be legally discriminated against. Long after their sentences are served they can be automatically disqualified from jobs, denied a safe place to live, and even prevented from receiving financial aid so they can go to college. More often than not, they end up poor, living in crime-ridden neighborhoods, and their kids may even grow up to repeat the cycle—if they don't themselves. Maybe both.
Our goal is to broaden actual access to what might otherwise be denied to young people who've been apart of the system. Our fellowship experience helps them develop skill-sets so they can obtain those opportunities. We teach them how to learn, how to preserve, how to take initiative, how to overcome obstacles, and how to move forward in that space. That's what turning red lights to green is all about. It's the idea of teaching a person to fish, rather than just giving them a fish to eat. We want the roads our our Fellows futures to be paved with all green lights.
2. If you have the opportunity to hire someone, do it.
A job helps give meaning, purpose, and direction to people. A decent living wage opens the door to improve one's quality of life and even their status in society. It allows people to experience new things, learn new skills, and meet new people; it has a direct impact on self-esteem and how family and friends view you.
Our mission is to help young people obtain preferential employment, but at the core of that it is all about helping people improve their lives, which in turn, improves society.
3. Think big. Be bold. Drive change.
After my third time applying, I was accepted to participate in the Echoing Green fellowship for social entrepreneurs. Notice I said after my third attempt? In other words, I didn't accept "no" as their final answer; I kept trying and it paid off.
Part of their motto was the inspiration for our company name—it's both a call to action and a play on words. If you want to create or drive change, you have to think beyond where you currently are and look towards that change, whatever it happens to be. But it's not enough to simply visualize something happening, you have to take focused action towards it. You have to be bold—and boldness is the exact opposite of hesitation or procrastination.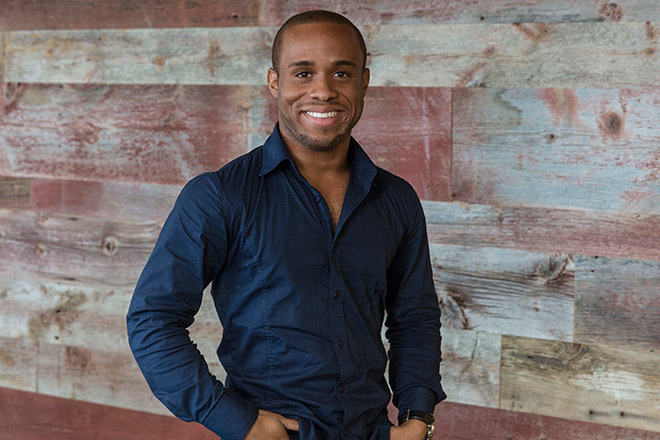 Christopher Gray, 24
Co-Founder and CEO, Scholly
Christopher Gray and his company, Scholly, have made paying for college a lot easier. He's made his mark on the world by sharing resources with students looking to fund their education. The product and Gray's inspirational story have attracted nationwide recognition, including a successful experience on Shark Tank.
Sharing your story humanizes your business and products by giving consumers insight into your driving forces.
Creating Utility To Benefit Community
The success stories from our users demonstrate the power of Scholly. We pride ourselves in our ability to sell a product that is actively benefitting the lives of students by helping them fund their education.
My experience as a college applicant from a low income family informed me of the lack of accessibility to scholarships. After I graduated, I knew that I could help other students the same way I helped myself. In my journey from a college applicant to a PhD to a CEO, I've learned and I want to do:
1. Pay it forward.
I came from a low income family. My mom lost her job during the recession, so when it came time to apply for college, I knew I needed help. I went through the arduous process of searching for scholarships. There's hundreds of millions dollars out there but it's so hard to find. It took me close to seven months.
Ultimately, I won $1.3 million in scholarships. I used my scholarships to pay for undergraduate degree and my PhD.
I realized that there a lot of people who can't pay for college and can't find scholarships. I wanted people to know you don't have to rely on financial aid and loans to pay for college. I ended up matching many of my friends to scholarships, and I realized that I could make them more accessible. Incredibly grateful for the experience and the scholarships, I decided to create a career driven by paying it forward.
2. Tell your story.
I tell my story in order to inspire others. On Shark Tank, I was able to share my story with millions of viewers. We were able to succeed on the show because my story aligns with my experience as a student. I'm a student that was able to raise a lot of money, and I've built a social enterprise that helps other students do the same. Without my story, the company would be just another app.
Sharing your story humanizes your business and products by giving consumers insight into your driving forces. At Scholly, we want our relationships with our customers to be personable and organic. Many of our users can relate to my story and thus feel connected to our brand.
Through social media, we encourage our users to share their stories as well. As a social enterprise, their stories of success allow our business to grow by continuing to build a narrative around the brand.
3. Be prepared.
Before Shark Tank, I knew everything about my business, the industry and current trends. They couldn't ask me a question that I didn't know the answer. After Shark Tank, Scholly was the number one purchased app for the iPhone and Android in the country. We were prepared before the show aired, we had everything lined up. In order to sustain our sales after the show, the company partnered with organizations to release localized campaigns on various scholarships. We've been able to sustain our growth with hundreds of downloads daily, and almost 1 million users.
Take my advice: Over-prepare. Read everything you can. Practice pitching your idea in front of anyone that will listen, until it feels completely natural. Ask and answer every question that could be asked of you. By the time you're done, you'll have the confidence that will guarantee your success.
My story and business resulted from my humble beginnings. It is, and always has been, my ability to beat the odds that makes me uniquely qualified to be an entrepreneur. I'm grateful for Scholly's success, and I'm proud that we operate in a way that allows us to greatly improve the lives of students all across the country.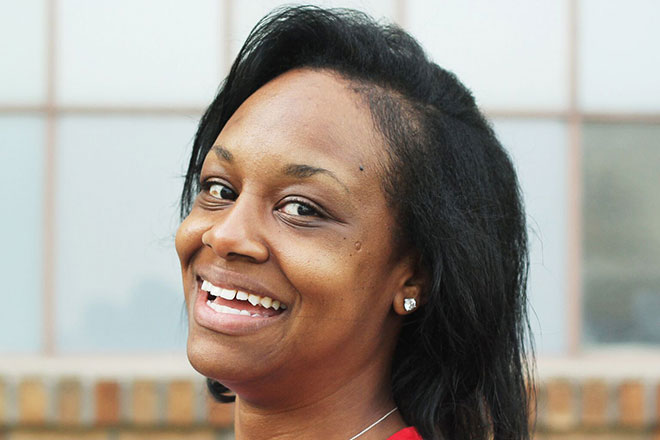 Tiffani Bell, 30
Executive Director, Human Utility
Tiffani Bell uses technology to connect people in need with resources. The Howard University and Code for America alumna co-founded the Detroit Water Project, a website that allows people to pay the water bill of those in need. The Executive Director of The Human Utility gives her tips for success below.
My done is better than your perfect.
Make Stuff That Matters
As a recent graduate, you must execute. Build things and build a portfolio.
It's satisfying to build something to help people in need. A lot of technology is built for people with money, but there's also technology that needs to be built for people that don't have resources. and I'm proud to be a person doing that.
I didn't always work on things that were meaningful. I had a few internships before The Human Utility that I didn't like. It doesn't happen overnight, but it should be your goal to work on things that make you fulfilled.
Through my journey to The Human Utility, I've learned a few lessons that I'd like to share.
1. The internet is a space for collaboration.
My co-founder and I met over Twitter. We've never met in person. When we learned the city of Detroit, which is 80% black, was turning water off for people unable to pay their bills, we decided to do something. We built a website to help donors pay delinquent utility bills and keep the water on. This was all done online.
You can use the internet to collaborate on projects by utilizing tools like Google Docs and GitHub. Share your projects to receive feedback from people online, too.
2. My "done" is better than your "perfect."
When we launched the Detroit Water Project (now known as The Human Utility), we didn't have extended brainstorming sessions. Urgency propelled our productivity. We needed to execute more than to think through every possible decision. The key is to constantly iterate. Our website is designed so that we can implement a change within a couple of minutes, for instance.
At first, the website was nothing to look at. We just told people how it worked and how to get involved. People were motivated to participate because of the cause, not the design or marketing campaign.
As a recent graduate, you must execute. Build things and build a portfolio. In college, while looking for internships, my interviewers were more interested in the software I built on the side than my classwork or grades. Demos of things I built were incredibly influential in landing internships and jobs.
3. Solve problems that make a difference.
I worked at a nonprofit, Code for America, for a year-long fellowship. I helped government agencies develop technologies to make services more accessible and user-friendly to citizens.
While working with them, I learned about the issues facing Detroit citizens and I knew I could do something about them. The Human Utility makes the lives of so many people better with just a simple solution.
I'm using my skills to change the world for the better and I want to challenge you to do the same.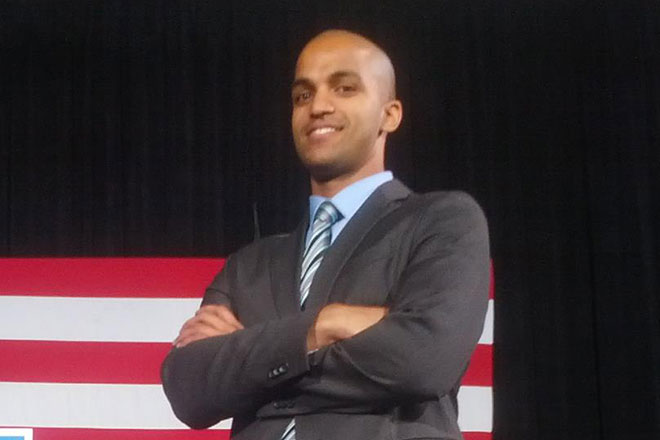 Kevin Samy, 29
Former Obama Administration Speechwriter
As a speechwriter at the U.S. Environmental Protection Agency (EPA) and at the Pentagon during the Obama administration, Kevin Samy was responsible for connecting policy to people through stories.
Establish your goals and approach them tactically. It's not enough to want to get to the end zone. Have a playbook, choose the best play - and by all means be ready - and willing - to call an audible.
Be Comfortable Being Uncomfortable
Growing up, I poured my whole self into the game of football, enough to earn a scholarship to play in college.
I was a sophomore when my football career came to an abrupt end.
My dad used to always remind me that "success is when preparation meets opportunity." So there I was, arm in a sling, two surgeries and a year later - how could all my preparation, all that hard work, be thwarted by bad luck? The unplanned end to my football career was a heavy strain on that notion of success.
It was then I realized that success is not static. It's not defined for us - it's defined by us.
After I got hurt, I redefined my idea of success and found another passion in public service. The ups and downs along the way have taught me a lot, and I'm honored to share some of those lessons with you.
1. Don't Just Call an Audible. Own it.
Prepare for what you want to do - and prepare more for it not to go as planned. It's in those moments when you have to adapt to circumstance or cater to an unpredictable turn of events that can make or break success. When my opportunity to excel at the game of football abruptly ended, I focused my energy on filling the gap - on seeking new passions and creating opportunities to pursue them.
Establish your goals and approach them tactically. It's not enough to want to get to the end zone. Have a playbook, choose the best play - and by all means be ready - and willing - to call an audible.
2. If You're Not Getting Better, You're Getting Worse
After graduating from Miami University (OH), I landed a job in the Obama Administration and discovered a passion for working on energy and climate policy. To be the expert I wanted to be I'd have to go back to school. Leaving a paying job doing work I cared about wasn't easy, but to better my game it was a clear choice.
In a race, it's who's in front that matters, not who's behind. Progress is always relative, never underestimate the cost of incremental improvement.
3. Be Comfortable Being Uncomfortable
Whether you're in a classroom, on the field, or in a job - growth only comes from doing the things you think you can't. We have a natural tendency to shun discomfort, but it's wielding discomfort that builds muscle and ability - physically or mentally. It's how we learn and forge better versions of ourselves.
Expertise comes from painstaking work. Don't just simply get used to it or bare it - embrace it and pursue it relentlessly.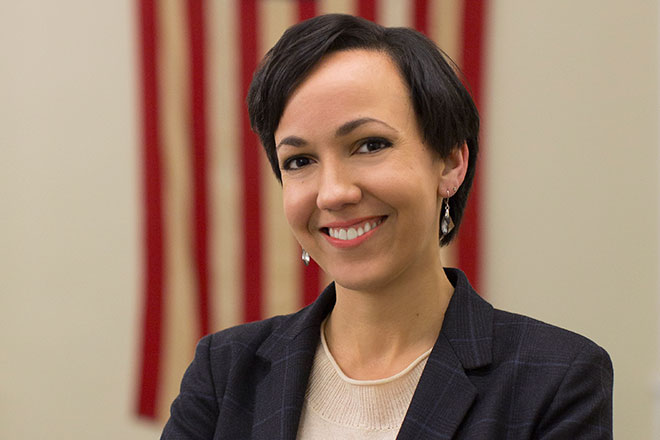 Ashleigh Axios, 30
AIGA National Board Director, Former White House Creative Director
While in high school, student body candidates for President asked Ashleigh Axios to design their posters and campaign materials. Several years later, the White House called on her to help craft its brand and online presence. As Creative Director at the White House from 2014 - 2016, Axios led her team through the redesign of WhiteHouse.gov. Today, Ashleigh continues to connect young people to government through her work with DotGovDesign.
While there's value in focusing on the work in front of you, there will be times you'll have to stand up to be counted. You should be your best advocate. Frankly, my advice is to stand up more often than not.
Make Your Case
I've had a creative streak since childhood.
I was fortunate to have a supportive family and I benefited from a world class education at Rhode Island School of Design. But never in my wildest dreams did I think I'd end up serving as White House Creative Director where my work would be evaluated by the POTUS, himself.
My path to the White House has been exhilarating and I'm happy to share some of the lessons I've learned along the way.
1. Get involved with professional organizations.
I moved to DC after graduation because I wanted my design work to have a positive social impact and I knew the city was home to many non-profit organizations. In order to plug into a creative community, I joined and became active with a local chapter of AIGA, the professional association of design. The organization's mission is to gather together in order to inspire, support and learn from each other. In fact, I learned of the job opportunity at the White House through someone I met at AIGA and I continue to work with the organization today.
Join a professional organization in your field. It plugs you into the culture, news and personalities in any given business sector. If you get the chance, assume some measure of responsibility within the organization. It will provide you an opportunity to interact with the leadership in your industry.
2. Develop a portfolio.
When I learned I'd advanced to the interview stage for the White House gig, I was ecstatic. While I had confidence in my interview, I was even more confident in my portfolio. My portfolio was concrete evidence that I could do high quality work, under direction and on my own. My portfolio included work I did while in school, work I'd done for clients as well as personal projects that demonstrated my own sensibilities.
As a creative, you'll need to develop a portfolio. Tailor your work to suit the project at hand and get feedback from experts you trust. And remember to practice talking about your work, turn your bullet points into stories.
3. Make your case.
My first title at the White House was Art Director. When the standing Creative Director left, the position opened up and I wanted it. Instead of putting my head down, hoping someone, somewhere would throw my name in the hat, I staked a claim. I explicitly expressed my interest in the position and thoughtfully prepared my qualifications as well as my vision for the role. They interviewed others as well as me, but I landed the job.
In the negotiation process, when they considered bumping down the title to Design Director, I made my case, again.
While there's value in focusing on the work in front of you, there will be times you'll have to stand up to be counted. You should be your best advocate. Frankly, my advice is to stand up more often than not.
I'm excited to be a member of Magic Johnson's 32 Under 32 Class of 2016. It's great that Acura Financial Services® supports this effort.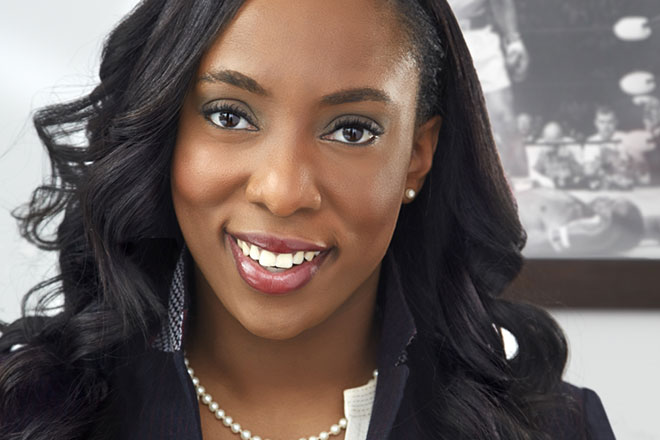 Jessica Matthews, 28
Co-Founder & CEO, Uncharted Play
Jessica Matthews is a visionary inventor and the Co-Founder and CEO of Uncharted Play, a revolutionary company with a mission to democratize energy around the world by creating products like Socckett that generate and harvest renewable power.
Where you're going is one thing, but how you do it and how you get there in many ways is as equally important. The journey has to be a part of the solution.
Don't Be Boring
As a child of Nigerian immigrants, and as a woman, you'd probably not expect me to say that when I was growing up I wanted to be Bill Nye the Science Guy. I've always loved tinkering with things and often envisioned myself becoming an inventor. But it wasn't until I took a class during my sophomore year at Harvard University called "Ideas Translation: Effecting Change Through Arts and Science" that my life actually started heading in that direction.
I didn't start out with a view towards changing the world through democratizing energy or to even build a company. Nine years ago I thought, "The socckett is a cool invention… let's see where it takes me." One thing leads to another and then suddenly you're getting calls from Fortune 500 companies who have billions of dollars at their disposal, and they're asking you for advice because you're doing things they hadn't thought of before.
I'm 28 now, and the last decade has taught me so many incredible lessons as I've gone through these processes. Here's a few I'd like to share with you:
1. Doing good doesn't need to be boring.
For some reason a lot of people think that if you're going to do something important, something that changes the world, that it also has to be serious. The fact people in developing countries don't have access to the essentials we take for granted is a serious issue but doing good should be exciting and fun and wonderfully moving. It doesn't need to be boring or morose.
There's something really beautiful about play and the reality that it can be a vessel or tool to make things happen.
2. Anyone, anywhere can be a social inventor.
While visiting my family in Nigeria, it became clear to me that regardless of your socio-economic background, clean reliable power just isn't something you can get easily. My cousins told me they were used to the rather noxious fumes that spew out from the gasoline driven generator they're forced to use once the sun goes down.
Recalling that visit later, it occurred to me, that nobody should have to get "used" to fumes just so they can turn the lights on. And that was the catalyst for SOCCKET, our award-winning soccer ball that generates power anytime children play with it.
Every day is an opportunity for you to look around and ask yourself how you can positively impact the world around you too. If you see something like I did that moves you, don't be afraid to imagine a better way. Think differently. And once you do, go for it.
No matter who you are or where you're from, you can be a social inventor too.
3. You have to create your own luck.
I believe "luck" is an acronym standing for "Laboring Under Correct Knowledge." There are two critical points to that sentence worth considering; 1) you have to work for the things you want (labor). Nothing really comes for free. You have to follow through, be diligent, be dedicated, and never give up; and 2) life's a journey full of all kinds of turns, twists, and diversions. You really have to constantly evaluate and adjust to what you experience and, more importantly, learn (knowledge) along the way.
My story demonstrates these things, and if you work hard and stay focused, so will yours. It all started with a class project, but it evolved to be so much more than that because I decided to see where it would take me. Those initial sparks, those first ideas, led me to my current reality. But it was a process; my success didn't happen by accident. There's no such thing as an overnight success.
So go out and create your own luck!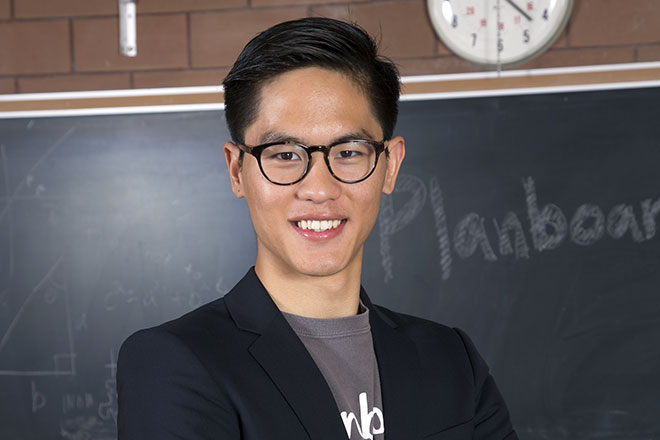 William Zhou, 24
Co-Founder & CEO, Chalk.com
William Zhou started his first business at the age of 16, when he and a classmate developed and sold a web application. By growing and then selling the company, Zhou learned valuable lessons, which would ultimately benefit his future ventures. Now, the twenty-four year old is the Co-founder and CEO of Chalk.com, a K-12 education software company, and has shared his tips for success with us.
In order to achieve success, you have to put yourself out there. You have to be fearless of what other people think of you.
Be A Problem Solver
I've always had a desire to solve problems through entrepreneurship. Since high school, I've developed programs that make life easier for my customers. Today, Chalk.com improves both teaching and learning experiences in classrooms all across the country. Knowing that teachers in over 20,000 schools have used the product makes me confident that we're actually solving a real problem.
My experiences in high school and college have been instrumental in shaping how I do business. Both my successes and my failures have made me the CEO I am today.
Here are a few of the lessons that I've learned on my journey:
1. Identify the need.
When I went back to visit my teachers from high school, I realized just how much work they had outside of the classroom. They were buried in paperwork. Teachers have such an influential role in our society and their jobs cannot be replaced by technology. I wanted to create a company that met their needs and saved them time so they could spend more of their energy making a positive impact on their students. We help teachers to digitize lesson plans, build assessments, and develop grading tools. All in an effort to reduce the amount of time that teachers are spending on paperwork and increase the engagement of students in the classroom. Along the way, we also started providing insights about the classroom to administrators and teachers alike, to enable a more personalized education experience.
Much of our company's success is tied to a genuine interest in improving the lives of teachers and students. Solving a common problem for teachers resulted in demand for our product. Now, there are over 150,000 teachers using Chalk.com.
2. Embrace failure.
I co-founded my first company in high school. Our company started off like a rocketship; we offered a great product and attracted large clients from launch day. When I left for college, it became much harder to communicate with my business partner. Long distance took a toll on us. Although we had a great product, we weren't able to build a great company with just two people. The business almost died. Fortunately, it found a new home with a UK-based company. While it wasn't a financial windfall, the resulting sale did pay for my tuition. This could have been viewed as a failure to build a great company but instead it was a lesson that helped me understand the value of building a great team.
You have to embrace failure as an entrepreneur; it's all part of the job.
3. Seize the opportunity.
I was still in school during the early founding of Chalk.com. The three person founding team were working on weekends and any other time that we could find. Often, this translated into late nights until 2AM. I remember during one of those late nights I was looking through my feed and saw a post that said "Apply to Lightspeed Ventures Summer Fellowship." I looked it up and it turned out to be a no strings attached mentorship program held at one of the most prestigious venture capital firms in Silicon Valley. Looking through the past alumni, I wasn't sure if we qualified but I put in an application anyway. Sort of unexpectedly we were contacted and were eventually accepted into the program. The entire founding team spent three months that summer working out of Lightspeed Ventures' office. The experience was crucial to our success as not only did we develop the business model of the company but also gained valuable insights into the world of Silicon Valley.
In order to achieve success, you have to put yourself out there. You have to be fearless of what other people think of you. As an entrepreneur, some people are going to think your ideas are odd or won't work. But, if you continue to work hard and move forward, you can achieve success, where preparation meets opportunity.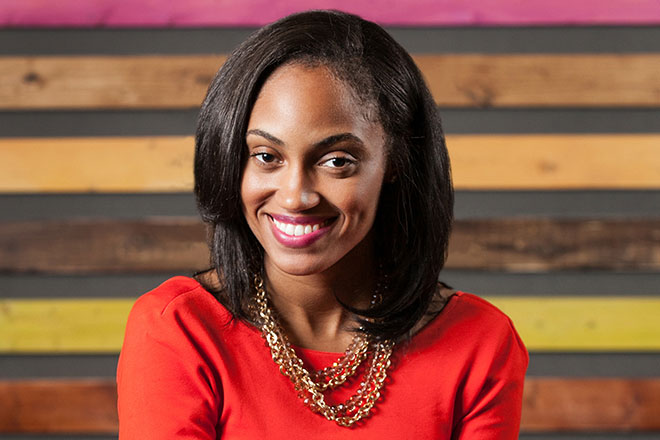 Jewel Burks, 26
CEO, Partpic
Jewel Burks was a sophomore at Howard University when she interned at Google. It was there that Burks, now 26, learned to use online tools to grow businesses. Today, she is the CEO of Partpic, a mobile application that aids companies in the search and purchase process of maintenance parts. She is also Google's Entrepreneur In Residence.
Persistence is built on belief. If you're interested in changing the status quo, especially in business, you have to believe your vision is possible. You can't get people to accept your solution, pay for your product, join your team or invest in your company if you don't believe in it.
Persistence Pays
I was bit by the Silicon Valley bug when I started my internship at Google after my sophomore year in college. I was instantly drawn to how things worked. Nothing ever crashed and I wanted to know why. I immersed myself into the corporate culture and took advantage of the information surrounding me.
When I returned to Howard University from my summer internship, I wanted to bring technological efficiency to the school. I thought the apps used at Google were great and wanted to improve our email and collaboration tools on campus. I lobbied the administration to make the switch.
It worked! I got a meeting. There were a lot of negotiations and follow-ups, but over the course of a year, Howard transitioned from their legacy system to Google systems.
I applied the lessons I learned from this experience while developing Partpic. I'm humbled to share some of these with you today.
1. Persist.
When I presented the request to transition to Google software to the college's board of trustees, they expressed interest but never acted on it. I was hell-bent on making this change. I didn't quit. I gathered information from each of the stakeholders and countered their objections with data. I put together a thorough presentation with a cost benefit analysis and explained in detail what it would take to make the transition. There were a lot of negotiations and meetings but I learned that persistence won the day. In fact, Google heard about my efforts and offered me a sales job after graduation. I accepted.
Persistence is powered by perspiration. In the end, you simply have to get out there and do the work.
2. Believe.
Persistence is built on belief. If you're interested in changing the status quo, especially in business, you have to believe your vision is possible. You can't get people to accept your solution, pay for your product, join your team or invest in your company if you don't believe in it.
The more that I spoke about my idea for Partpic, the more I believed that it would be a great business. To date, we've raised over $1.5 million in venture capital.
3. Share.
My success is not for myself. It's about learning how to start, grow and potentially sell a large tech company so I can share that information with other people. There are great innovators in my community that want to know how to start a tech company. Sharing that information motivates me to succeed.
It's important to remind yourself that others will benefit from your success. Some of these people you'll know, others will come sometime down the road. But they'll all prove your persistence and belief were not in vain.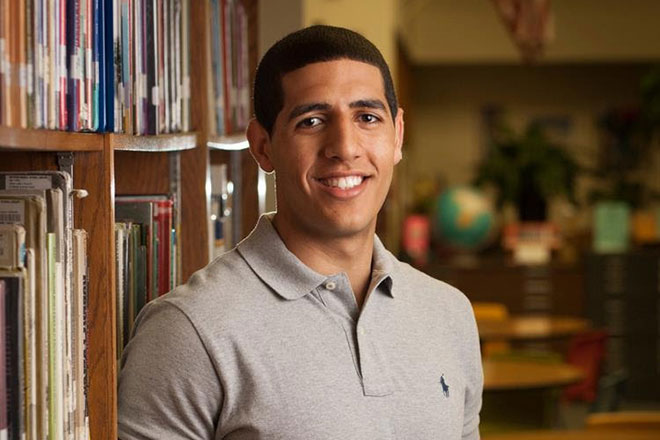 Karim Abouelnaga, 24
Co-Founder & CEO, Practice Makes Perfect
Karim Abouelnaga is no stranger to the lack of educational resources in low-income neighborhoods. Growing up in New York City, he attended some of the NYC's most struggling public schools and noticed a disparity in his educational experience. Now, he is the CEO and Co-Founder of Practice Makes Perfect, an organization that is providing 1200 students with high quality summer learning experiences.
You have to own your decisions and be accountable. These are the moments that require reflection on all of your experiences. It is the time to align your decisions with your purpose and only you can do that.
Practice Makes Perfect
I wasn't engaged in middle school. Both of my parents were immigrants and didn't understand the U.S. education system. My high school in New York had a 55% graduation rate and only 20% of students were college ready. I wasn't one of them.
After a stint at a local city college and with the help of a mentor, I transferred and then graduated from Cornell University. Although I could have taken a job on Wall Street, my educational experiences made closing the achievement gap and addressing a lack of resources in my community, a matter of urgency. That's why I started Practice Makes Perfect, a summer school operator that leverages a unique near-peer learning model to provide academic summer programming in low-income communities. We have been incredibly effective in addressing the academic achievement gap and have created a demand for our services. Now, school districts hire our company to run their summer programs. We've now built a multi-million dollar education company, are in 19 schools across NYC and will be employing over 300 people this summer.
As I've built my business, I come back to three principles that have guided my path to success and I'm eager to share them.
1. Practice makes perfect.
I've had many rejections throughout my life and found that the amount of time and effort that you put into something predicts your success. In college, the number of hours that I studied directly correlated with the grades that I received. I knew that if I wanted an A, I had to push through 5-7 hours of studying. It wasn't always fun, but that's what it took. If you want to be great, you need to be dedicated.
How many hours are you putting into reaching your goals? No matter how smart or experienced you are, it takes time and practice to perfect any given skill, and there is always room for improvement. I can't answer how much time or practice you'll need, but I suggest keeping a daily and weekly schedule of your productivity; then track and budget your time. You need to build sweat equity into your projects.
2. Listen to feedback and trust your instincts.
Our "near-peer" mentoring approach came from the recognition that students in middle school and early high school had the highest risk of becoming disengaged with education. At this age, many students have fallen so far behind that they have lost confidence and motivation. We found that the older students benefited from reviewing the material of their younger peers, and the younger students benefited from having a positive role model. After we started, we found research supporting what we knew to be working on the ground.
As CEO, research is a large part of decision-making, but many of my decisions stem from communication between the students, teachers and staff. It's important to have a feedback loop that allows you to make decisions in real time. In the end, trust your instincts.
3. Pivot when necessary.
Practice Makes Perfect is no longer a non-profit. We started as a 501c3 five years ago, but we converted to a B Corp, which has a for profit social enterprise model. We do the same work. We have the same mission.
As an entrepreneur, it's your job to figure out which tax status will be the most effective in reaching your goals. It's not easy to make money from solving social ills. People want to pay you to address their personal pain points. If you can align a social problem with a consumer pain point, then you're golden. You can make money and make the world better. This model is the future of business in a millennial-led world.
You should always listen to advice but when you're faced with major life decisions, no one will have 100% of the contextualized information that you have. You have to own your decisions and be accountable. These are the moments that require reflection on all of your experiences. It is the time to align your decisions with your purpose and only you can do that.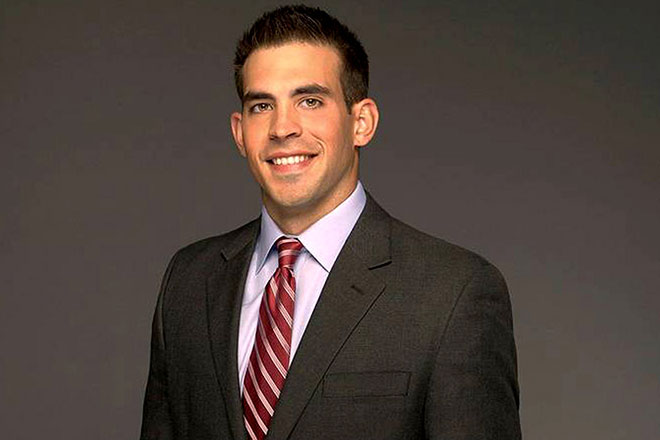 Joe Davis, 28
Broadcaster
When Joe Davis talks, people listen. At 25, Davis became the youngest sports broadcaster to call a NCAA bowl game for ESPN. Two short years later, he's reaching millions of people calling play-by-play for Fox Sports and as the newest member of The Los Angeles Dodgers' broadcast team.
Below, Joe shares some wisdom he's picked up on his way to the big league.
Prepare and perform as if everyone, everywhere is listening. If you want to operate at the next level in your industry, that work starts today.
How To Prepare For The Big Leagues:
3 Keys For Advancing To The Next Stage In Your Career
I pinch myself every time I walk into a baseball stadium for work.
I love my job, it's a childhood dream come true. But I know I wouldn't be living this dream if I hadn't learned what I did off the air was just as important as what I did on the air.
My first broadcasting gig out of college was doing play-by-play for the AA Montgomery Biscuits in Alabama. I will be the first to admit our games weren't breaking ratings records but family, friends and fans of the team faithfully tuned in. On occasion, I would get emails asking for game time information on players or playing conditions.
One day, I got a different type of message. It was an assessment of my on-air broadcast performance sent from an unknown email address. When I got to the bottom of the email, the signature read Dan Quinn at ESPN Communications. As it turns out, Dan was on vacation and randomly surfing the internet when he came across the Biscuit's hat. He ordered one and then, on a whim, decided to click the link to listen to our broadcast.
Mr. Quinn thought I had potential and sent me notes over the course of the season. Later, he introduced me to decision makers at ESPN that helped land my first job there. That experience reinforced 3 important values.
1. Treat every stage like the big stage.
Prepare and perform as if everyone, everywhere is listening. If you want to operate at the next level in your industry, that work starts today. When making your case for advancing to the next stage of your career, you will want proof that you can perform at the advanced level. In the end, executive leadership wants to know their prospects will hit the ground running.
2. A big personality does not require a big ego.
Regularly evaluate your performance and be open to outside criticism. This feedback loop will help move you to the next level. When Dan sent me his email, I could have shrugged it off. Instead, I was motivated by seeing my weaknesses identified on paper, so I worked on them. I listened to tapes of my broadcast and graded myself (and still do). I encourage you to identify your weaknesses by writing them down and then take the next step of monitoring your progress once a month.
3. The value of networking might seem obvious but it takes practice.
The key to networking is in following up with people who express interest in your story and skill set. Take advantage of opportunities to develop mutually beneficial relationship with people who share your professional interests. Get to know people by asking about their projects and let them get to know you by asking their opinions on your project.
I was fortunate enough to have people in my life interested and invested in my success. So, I'm honored to be a part of The Playbook's mission to highlight the next generation of leaders. Thanks to Acura Financial Services® for supporting a program like this.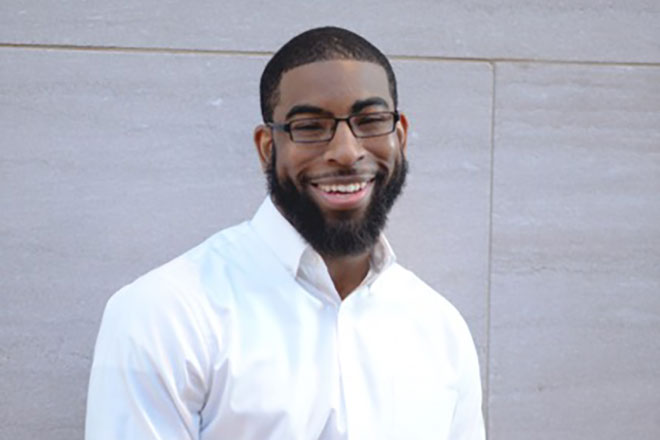 Jeffery Tribble, Jr. J.D., 29
Executive Director & President, The MusicianShip
Jeffery Tribble Jr. is the President of The MusicianShip, a non-profit youth development organization based in Washington D.C. His work will impact over 400 kids this year with robust music and business training programs.
You can't shape the world with sheer passion. If you want to have a lasting influence, get the tools you need, and get to work.
Manage Your Opportunities
I'm from the south side of Chicago. Although I grew up in a great home, I wasn't immune to the challenges that face other young men in Chicago. If it weren't for music, my story could have ended quite differently.
I consider myself extremely blessed, as I've grown to live a fulfilling life where my work is positively impacting the lives of kids in neighborhoods like the one in which I grew up. I'm a musician who uses music as a tool to change lives. What's better than that?
I've learned several lessons en route to building The MusicianShip and I'm honored to share some of them with The Playbook.
1. Seek out a community that motivates you to excel.
My Dad went to Howard University so, like every teenager, I wanted to go somewhere else and endeavor down a path of my own. After visiting Howard, however, I really gravitated to the institution because of the familial feeling. It wasn't until I attended that I truly appreciated the value of having really smart peers. At Howard, being smart was cool. Naturally, I wanted to be cool, but I also wanted to make my family and my community proud. I was active as the drumline section leader , graduated magna cum laude, and went on to get a law degree from GW Law.
The lesson here is to surround yourself with people with whom you have similar ambitions. You'll have a model for success and can appropriately support each other when you encounter challenges. Set individual goals but share them collectively so that you can hold each other accountable.
2. Marry your passions with your skill set.
I consider myself to be a social engineer. In the same way mechanical or electrical engineers operate in very specific domains, social engineers work to shape society. I've merged my love for music, my educational background, and my passion for social good to actualize the change I want to see in the world.
Identify what you're meant to do in this world and then pursue it, relentlessly, with the skills you have. The skills you don't have will be made up, over time, through formal education, self-education, and key relationships that you'll develop. You can't shape the world with sheer passion. If you want to have lasting influence, get the tools you need, and get to work.
3. Manage your opportunities wisely.
In the early stages of building The MusicianShip, we had a lot of important questions to answer –questions that were difficult to us, but easy to well-seasoned business leaders. In addition to deciding on our corporate structure, we had to focus on program details, partnerships, and an overall strategic plan. Even more, we needed money. When my co-creators introduced me to seasoned business leaders, who would later become founding board members, I knew we had to seize the opportunity to work alongside them. They've worked for, started, and sold multi-million dollar companies. Capitalizing on that opportunity was critical and, frankly, the reason why The MusicianShip exists today.
If you see a crack in the door, kick it down. You have to be a good steward of opportunities that are presented to you. The first step, of course, is recognizing opportunities as they appear. Learn to discern which opportunities best leverage your skill set and experience and follow up with the opportunity, be it a person, an entity, or a moment, to elevate your vision to the next level.